Here it is! The much-awaited panel discussion about the case of Meng Wanzhou.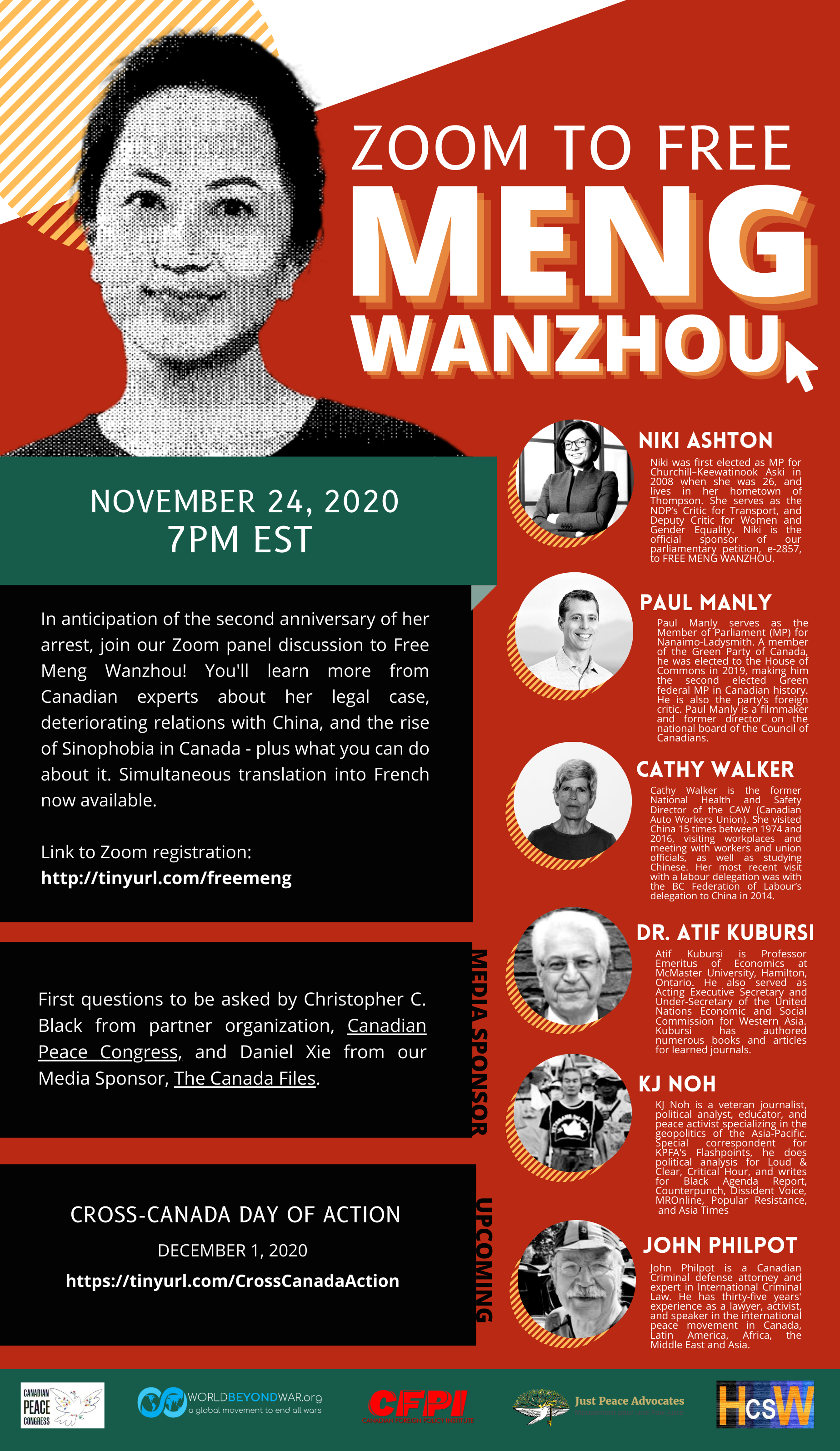 A French version of the poster is now available, further below.
Simultaneous translation into French will be available at the event!
Registration details are below.
Zoom Registration:
This is where you sign-up.
Please register beforehand via the Zoom Registration, in order to access the event.
Facebook Event Page: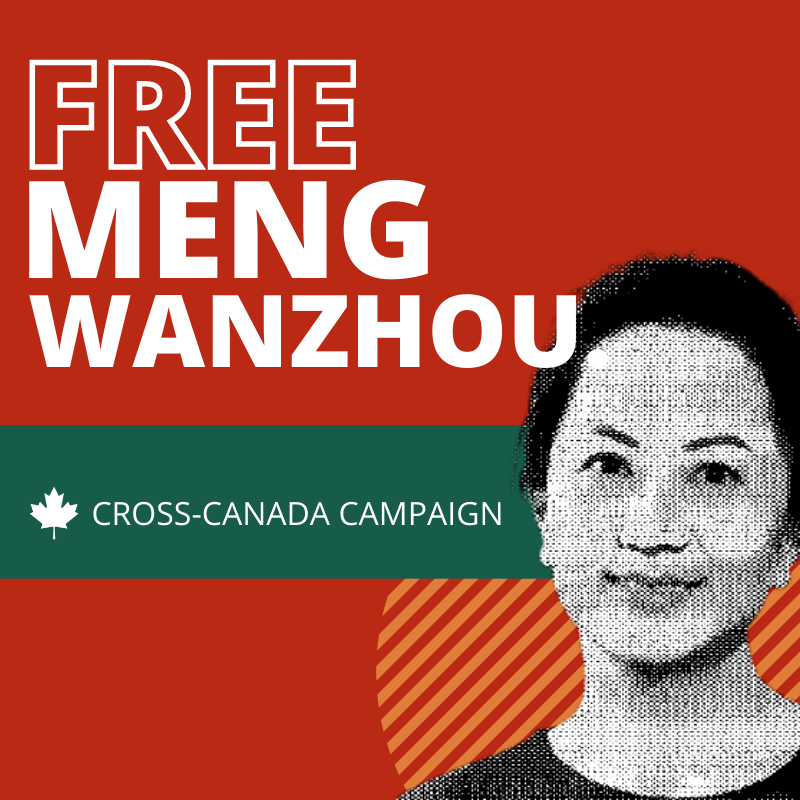 Posters
You can download the poster here:
For a copy of the poster in French, please click here:
Cross-Canada Day of Action
The Cross-Canada Day of Action to Free Meng Wanzhou will take place on Dec. 1.
Information will be posted on our dedicated page, closer to the event: