Upcoming Events are always listed here:
There is currently one upcoming event:
One time only! Dan Kovalik – outstanding U.S. antiwar activist, lawyer, professor, unionist, is presenting on how the United States government and elites seek to control the world.
This is a free event in Hamilton taking place on Feb. 18. Please see the poster below.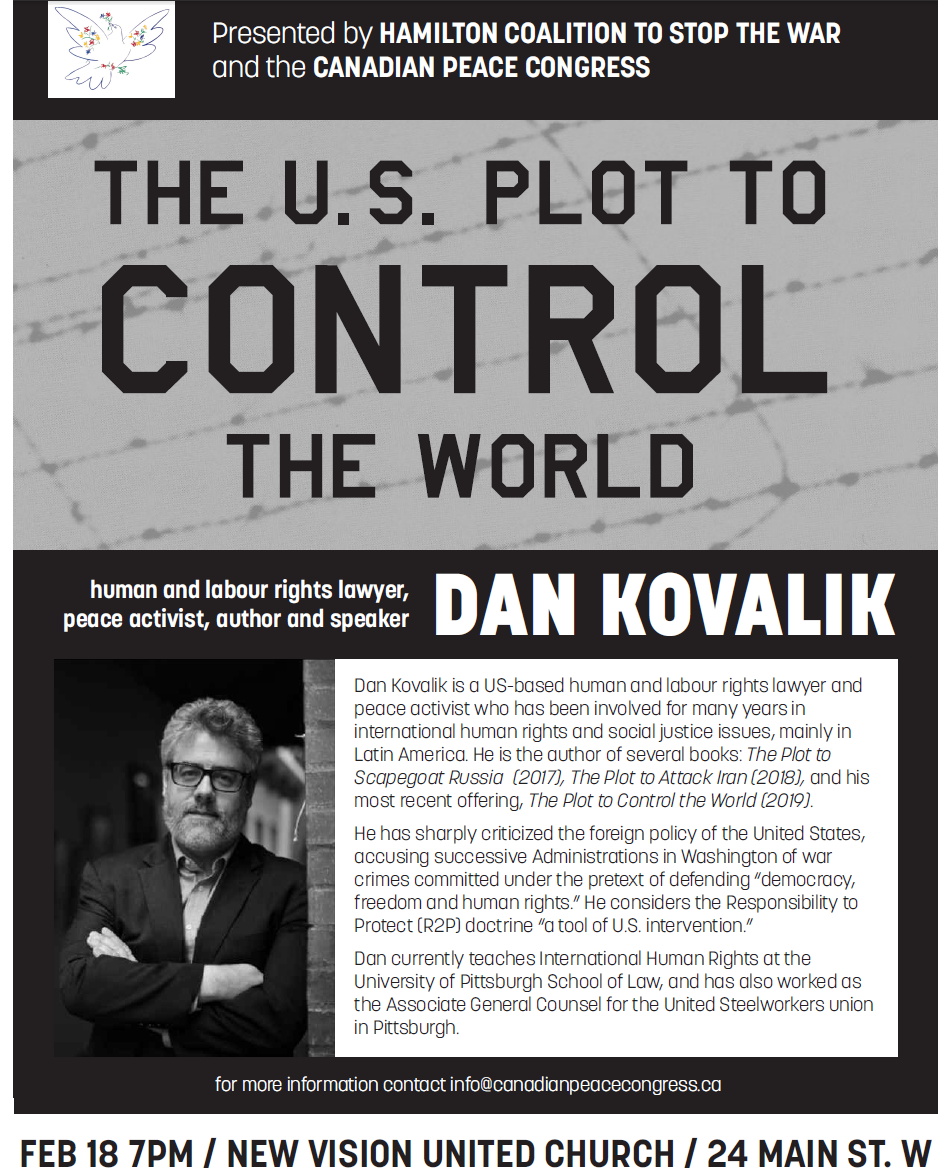 Monday, February 18 at 7 PM
New Vision United Church
24 Main St. West
See the Facebook Page for additional information.
Stay Tuned!
---
Facebook page for Hamilton Coalition to Stop the War:
https://www.facebook.com/hamiltoncoalitiontostopthewar/
---
All Current & Previous Events can be found in our events category:
http://hamiltoncoalitiontostopthewar.ca/category/events/