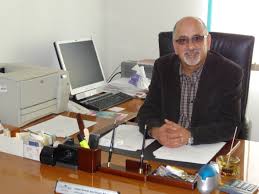 The Israeli army expelled Heidar Abu Ghosh, at the age of 14, from his West Bank village of Imwas in 1967. It was subsequently demolished along with two other villages and covered over by "Canada Park." Heidar is touring Canada to uncover this crime for Canadians and suggesting a path towards justice and peace.
Monday, March 28, two lectures:
11:30 am to 1 pm, McMaster University Student Centre (MUSC), (room to be announced). MUSC can be accessed through the Sterling Street entrance to McMaster, where there is paid parking. Numerous HSR buses run from downtown to the university.
 7 pm to 9 pm, New Vision United Church, 24 Main Street West, Hamilton L8P 1H2
New Vision United Church is wheelchair accessible and is located across the street from Hamilton City Hall where there is ample paid parking. The church is also right next to the HSR's MacNab Street bus terminal.
Free admission. All are welcome.
Sponsored by: Independent Jewish Voices, Hamilton Coalition To Stop The War, Canadians for Justice and Peace in the Middle East (Hamilton), Palestinian Association of Hamilton.
Endorsed by: Solidarity with Palestinian Human Rights (McMaster).
Please also see: