Stephen Gowans is now speaking twice in Hamilton!
For the first time EVER in Hamilton – the Hamilton Coalition to Stop the War presents
STEPHEN GOWANS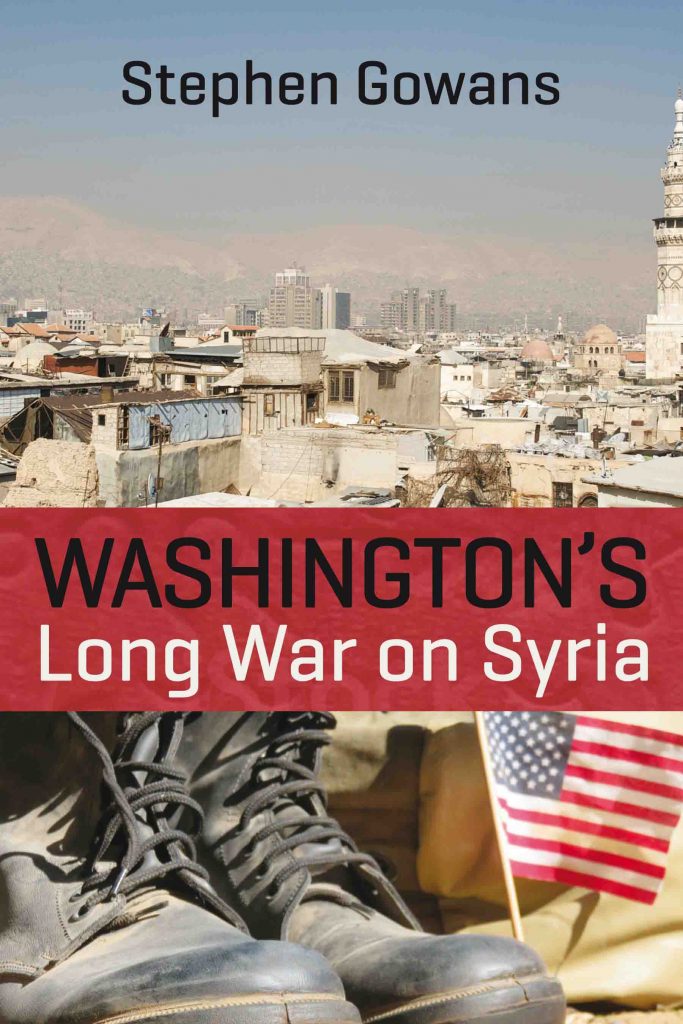 We are pleased to feature Ottawa-based author, commentator, and blogger (What's Left) Stephen Gowans' brand-new book, "Washington's Long War on Syria."
The book is the culmination of years of research by the internationally-recognized foreign policy critic and anti-imperialist.
Using publicly-accessible government documents, declassified military materials, official statements, and Western media, Stephen Gowans has merged his highly-developed study of U.S. warmaking with the case study of Washington's decades-long interventions in Syria. The current (post-2006) drive for intervention culminated in the ongoing six-year campaign of regime-change orchestrated from abroad.
Nowhere else in Canada will you find the solid analysis and careful documentation exploring how and why the U.S., NATO allies, and Gulf puppets have deliberately destabilized Syria and introduced illegal weapons and militants inside Syrian borders.
You have ONE chance to learn about the 2,000 days of mistruths, cover-ups, and obfuscation foisted upon us by Pentagon spokesdrones, as Stephen Gowans will personally explain and outline his groundbreaking book.
He will be available to answer questions and elaborate on his book – at your request.
TUESDAY, APRIL 25
7:00 PM
NEW VISION UNITED CHURCH
24 Main St. West
and
WEDNESDAY, APRIL 26
12:30 PM
MCMASTER UNIVERSITY STUDENT CENTRE
Room 311+313
On Facebook:
1. New Vision United Church event
https://www.facebook.com/events/1868466683441686/
2. McMaster Event
https://www.facebook.com/events/1332775380124638/
Downloadable PDF:
Read a review of Stephen Gowans' Book: