The Hamilton Coalition To Stop The War is pleased respectively to sponsor & endorse these >>>three<<< fine and free events.
---
Ted Schmidt – "I Was A Catholic Zionist: A Biblical Challenge to Tribalism and Idolatry"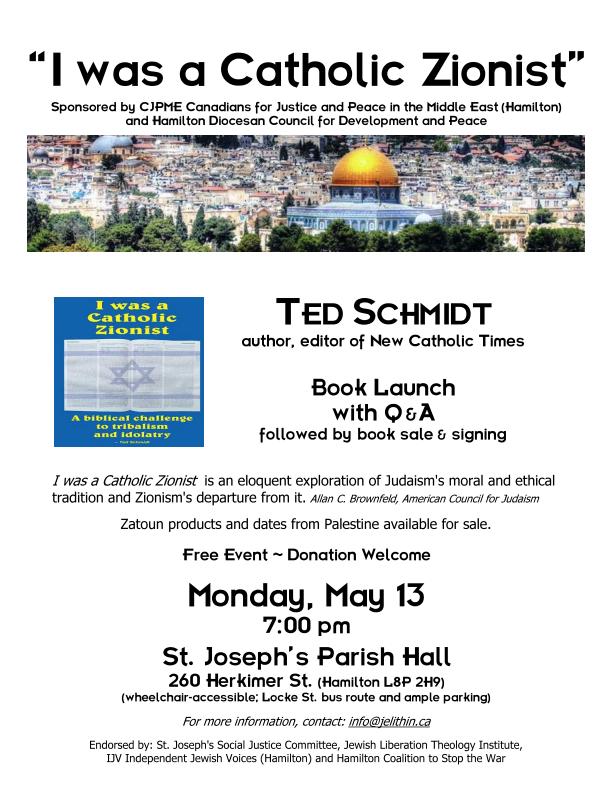 Facebook events page: https://www.facebook.com/events/2018904831749270/
The Unusual Sources interview with Ted Schmidt is now available! Listen now!
---
2. WitchHunt: The Attempt to Smash the Most Hopeful Movement of Our Lifetime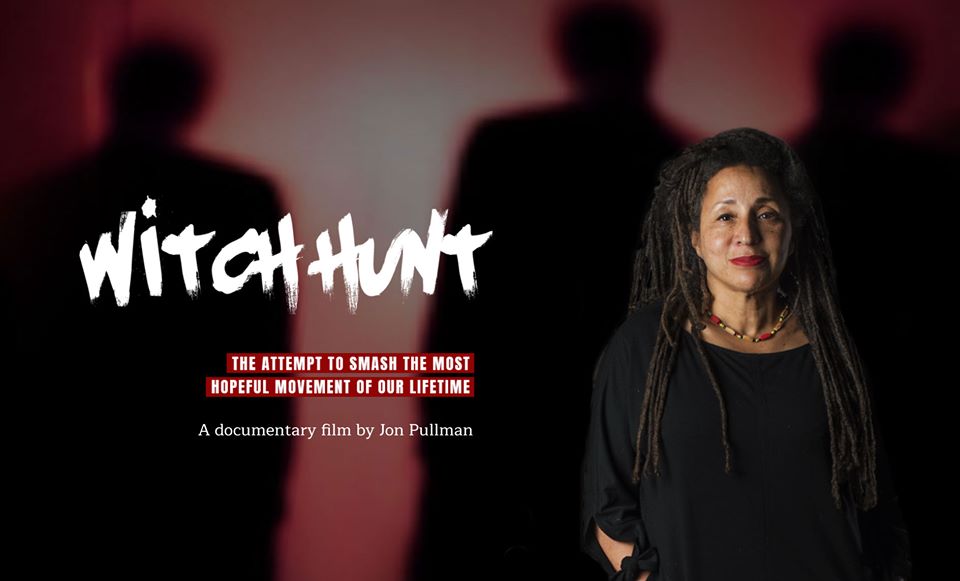 In 2015, while the far right was gaining ground around the world, socialist MP Jeremy Corbyn was elected as leader of the UK Labour Party in a landslide victory. Accusations of antisemitism within the party immediately began to circulate. Well-known anti-racists and left-wing Jews, such as Jackie Walker, were amongst the chief targets.
Witch Hunt sets out to investigate the stories and the people behind the headlines, examining the nature of the accusations. Is this a witch hunt, as some claim? If so, who is behind it, and what is the political purpose of such a campaign? Has the media failed in its duty to fairness and accuracy in reporting on such serious allegations? Through a series of interviews, analysis and witness testimony, Witch Hunt explores the connections between the attacks on Labour, the ongoing tragedy of Palestine and the wider struggle against race-based oppression. It argues that if it is to mean anything at all, the fight against racism must be a shared one that includes all peoples.
Witch Hunt will be shown on:
Tuesday, May 14th, at 7:00 p.m.
New Vision United Church, 24 Main Street West, Hamilton L8P 1H2
This wheelchair accessible church is located across from Hamilton City Hall, which offers ample paid parking, and adjacent to the MacNab Street Transit Terminal.
Donation, if you can, at the door. The Nook Cafe will sponsor refreshments! More info: info (at) jelithin.ca
FB events page: https://www.facebook.com/events/343341823201913/
---
3. NEW! Rabbi David Mivasair to speak in Hamilton about his arrest by Israel along with other Jewish and Palestinian solidarity activists.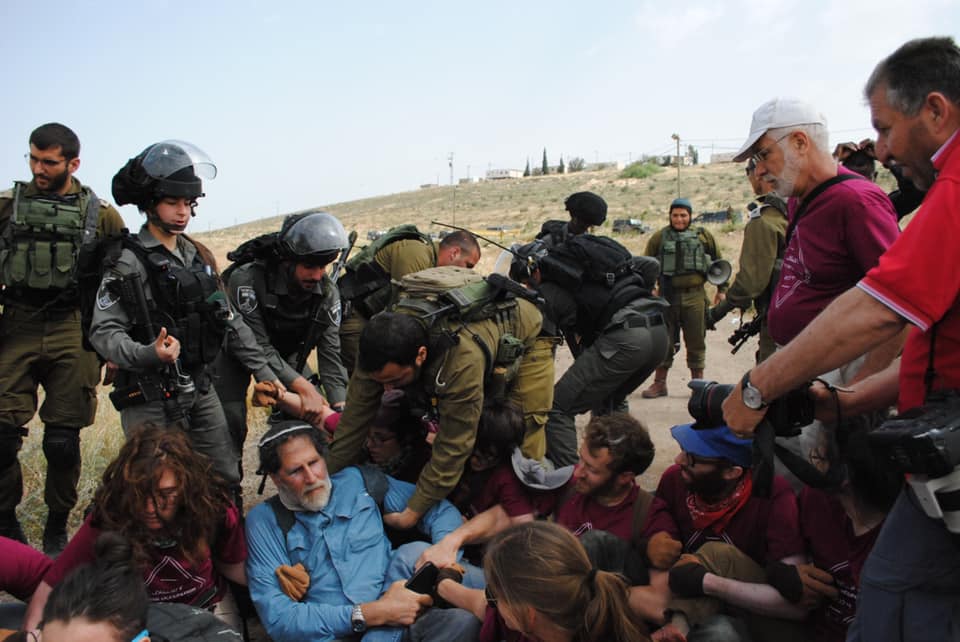 Rabbi David Mivasair was part of a solidarity activity to repair a Palestinian road, when he and others were arrested by Israel.
Mivasair recounted part of his story on Canadian media, including the Taylor Report:
Now, you can hear the full story and ask questions with Rabbi David Mivasair, in Hamilton:
Monday, May 27
7:00 p.m.
New Vision United Church
Free Admission, Donations Accepted.