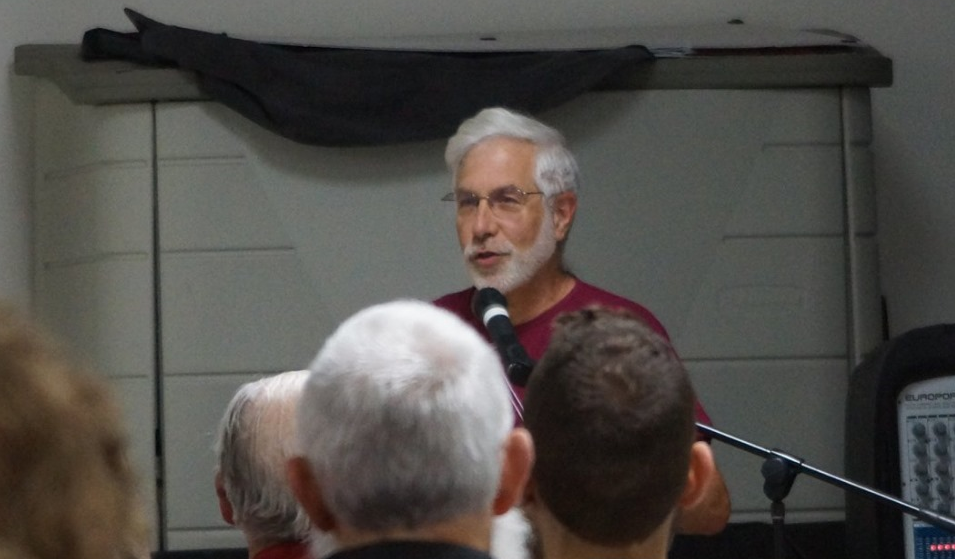 On Monday, May 27, Rabbi David Mivasair explained to a full-house audience his recent trip to Hebron area to repair a Palestinian road. He was arrested by the Israeli military, along with more than a dozen fellow Jewish and Palestinian activists.
Using many photos, the good Rabbi described the systematic discrimination, segregation, ethnic cleansing, and oppression of the Palestinians throughout ALL of the State of Israel. He also offered several ways in which Canadians could help the Palestinian cause, especially in the context of the upcoming Canadian federal election.
Now YOU can listen to David's hit lecture, organized hastily as soon as word was out of David's arrest.
Watch NOW on Youtube:
Part 1 of 2
Part 2 of 2
You can also listen to an interview at the time of his arrest here.