Labour-Sponsored Conference in Damascus Marks Victories Over Terrorism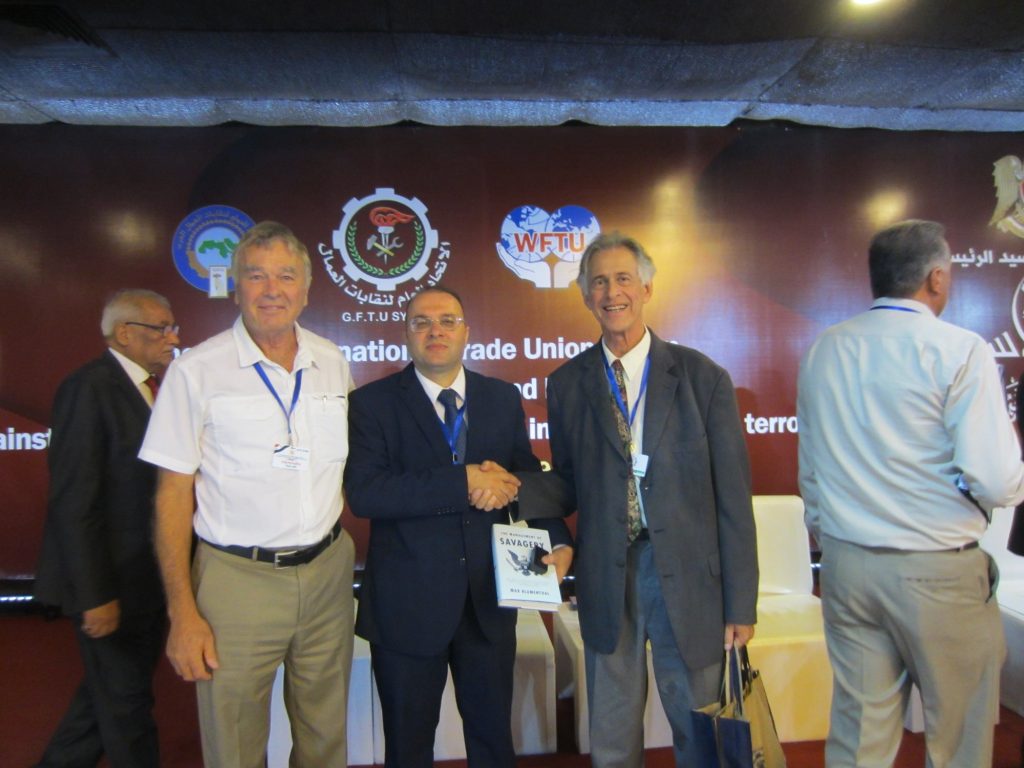 September 16th, 2019
Featured Guest: RICK STERLING, Syria Solidarity activist and journalist covering war and foreign policy issues.
On Soundcloud:
https://soundcloud.com/taylor-report/labour-sponsored-conference-in-damascus
Audio File:
https://tinyurl.com/LabourSponsoredSyriaConference
Description (28 minutes):
Phil interviews Rick Sterling of the Syria Solidarity Movement about his impressions of the conference last week in Damascus of the General Confederation of Trade Unions of Syria, whose theme was "Solidarity with Syria vs. economic sanctions."
Sterling describes the difficulties caused to ordinary Syrians by Western sanctions. Nonetheless, he describes Damascus as a lively, vibrant city. Sterling also discusses the current situation of the war with terrorists, who are sponsored by Turkey, in Idlib Province as well as the U.S. occupation of the oil-rich eastern third of the country.