Protest the Lima Group!
Coup Plotters Destabilized Venezuela

What is the Lima Group? The Lima Group is an unofficial group of western hemispheric countries attempting regime change in Venezuela. At the behest of the Trump Administration, Trudeau and the Lima Group are financing Juan Guaidó and trying to foist him upon the Venezuelan people in violation of international law as well as the UN and OAS (Organization of American States) Charters.
Two days of cross-Canada actions are taking place this Thursday and Friday to protest Justin Trudeau's hosting of a meeting of the Lima Group in Gatineau, Quebec, this Thursday, February 20.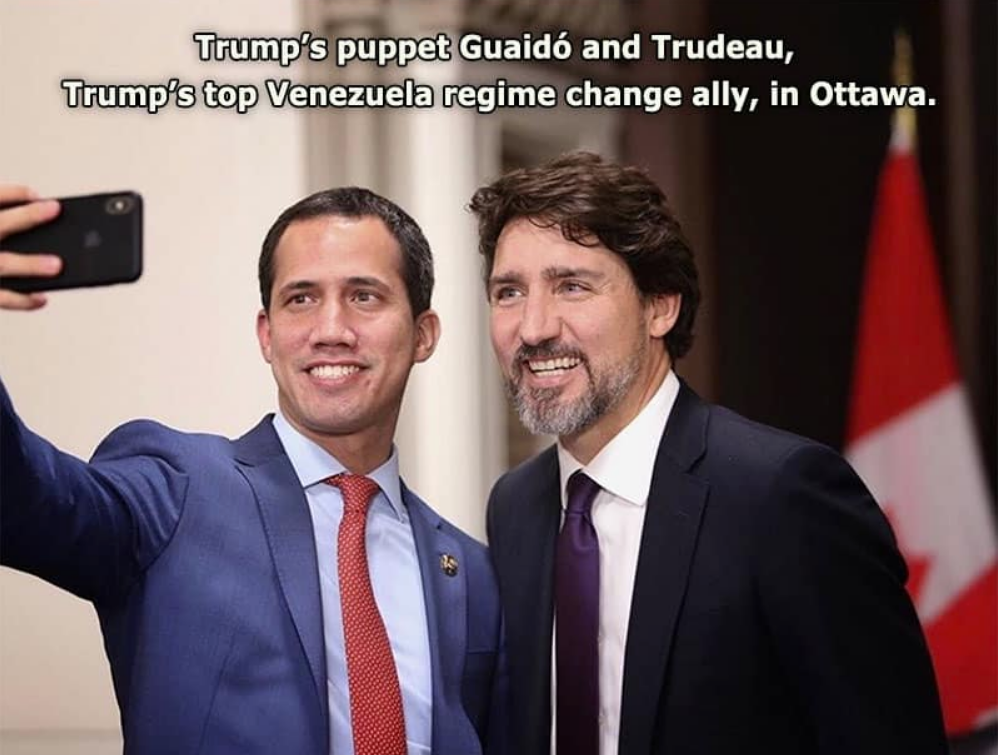 JOIN US THIS THURSDAY, FEB. 20, 12 – 1 PM,
CONSTITUENCY OFFICE OF MP FILOMENA TASSI (Trudeau's Minister of Labour)
1686 MAIN STREET WEST, UNIT 4, HAMILTON L8S 0A2
We say, "HANDS OFF VENEZUELA!"
Join our FB events page: https://www.facebook.com/events/194702315107211/
The Cross-Canada Days of Protest sponsored by:
the Hamilton Coalition To Stop The War. Visit our website: hcsw.ca

and the Canadian Peace Congress: https://www.facebook.com/CanadianPeaceCongress/