Join us at the LIVE ONLINE VIGIL next Thursday, June 11, 1 pm EDT, at the General Dynamics plant in London, Ontario!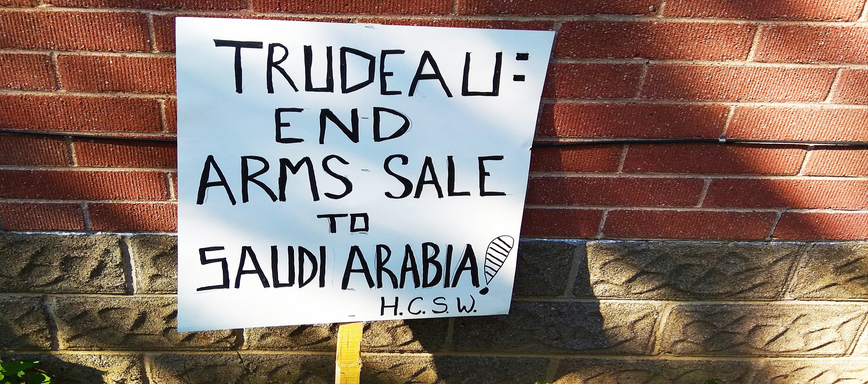 The Hamilton Coalition To Stop The War has joined this cross-Canada event. If you can't go to London, ON, please join us by Zoom at the LIVE ONLINE vigil at the General Dynamics plant: https://us02web.zoom.us/meeting/register/tZUuceyqqzspGdxnckN568ss7FFSxEC0GYLb
Info:
In the middle of the COVID-19 pandemic, Canada has lifted the moratorium on issuing arms exports for weapons destined for Saudi Arabia, and Light Armoured Vehicles (LAVs) continue to be manufactured in London, ON under the label of an essential service.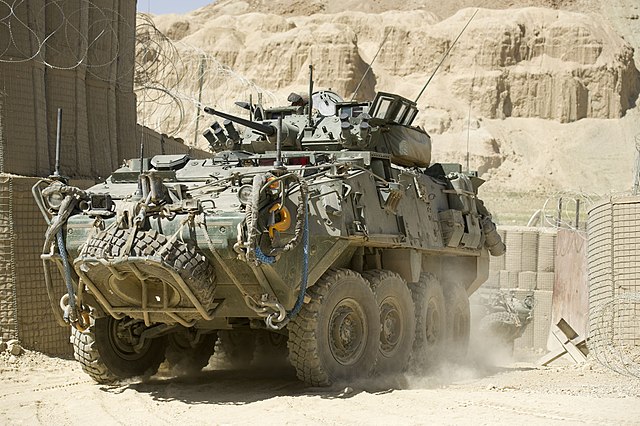 Saudi Arabia has used these LAVs to suppress peaceful protests and there is mounting evidence that Canadian-made LAVs are being deployed in the war in Yemen. Canadian arms exports just don't line up with Canada's legal commitment under the Arms Trade Treaty or a feminist foreign policy. Ending arms exports doesn't have to mean the loss of good jobs. As we confront the twin crises of COVID-19 and climate change, the call for conversion of arms industries to socially useful production must be loud and clear.
Join us on June 11th for a cross-Canada day of action to #StopArmingSaudi.
If you are in or near London, ON, you can join a physically-distant vigil outside the General Dynamics Land Systems Factory (1991 Oxford St. E., London). Please contact: <peopleforpeace.london@gmail.com> for further details. No matter where you are, you can join us for a simultaneous virtual protest to show your solidarity and hear from speakers on the ground and at the forefront of the movement.
TAKE ACTION!
If you can't join the virtual protest, take part in the day of action on social media:
Share your opposition and call on Canada to #StopArmingSaudi. Tag General Dynamics Land Systems, Justin Trudeau and François-Philippe Champagne, along with your own Member of Parliament (find them at www.ourcommons.ca) to ask them to take action now.
Take action now:
Sign Oxfam Canada's petition: www.oxfam.ca/armsdeal
Sign Amnesty Canada's English petition: https://takeaction.amnesty.ca/page/35358/action/1?locale=en-US
Sign Amnesty Canada's French petition: https://agir.amnistie.ca/page/17954/petition/1
This day of action is jointly organized by: Labour Against the Arms Trade, People for Peace London, Council of Canadians London Chapter, Amnesty International Canada, Amnistie Internationale Canada, Canadians for Justice and Peace in the Middle East, Canadian Voices of Women for Peace, Peace Brigades International Canada, Oxfam Canada, World Beyond War and Women's International League for Peace and Freedom.
Facebook Events Page:
https://www.facebook.com/events/2273656032780767/