No more unilateral sanctions against the Global South!
Caesar Tries to Suffocate 17 Million Syrians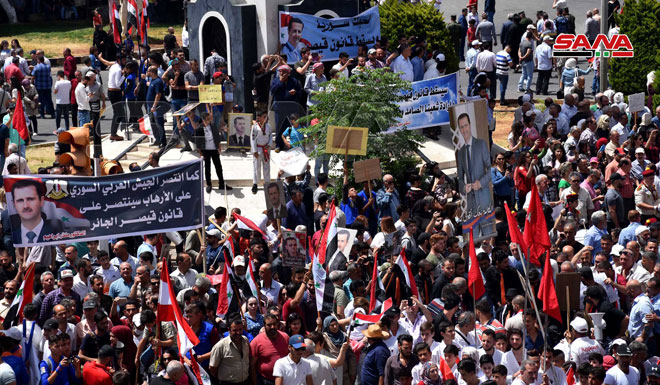 Description: [27 minutes]
Rick Sterling discusses his recent article about the 'Caesar sanctions.' In June, the U.S. introduced the "Caesar Syria Civilian Protection Act," which is an intensification of sanctions against the beleaguered country.
Sterling dismantles the sanctions and their justification: the original report was a propaganda exercise, and this will only intensify the burdens of Syrian civilians.
Interview On SoundCloud
Downloadable Audio File