The Hamilton Coalition To Stop The War endorses this event.
Palestine Liberation Theology talk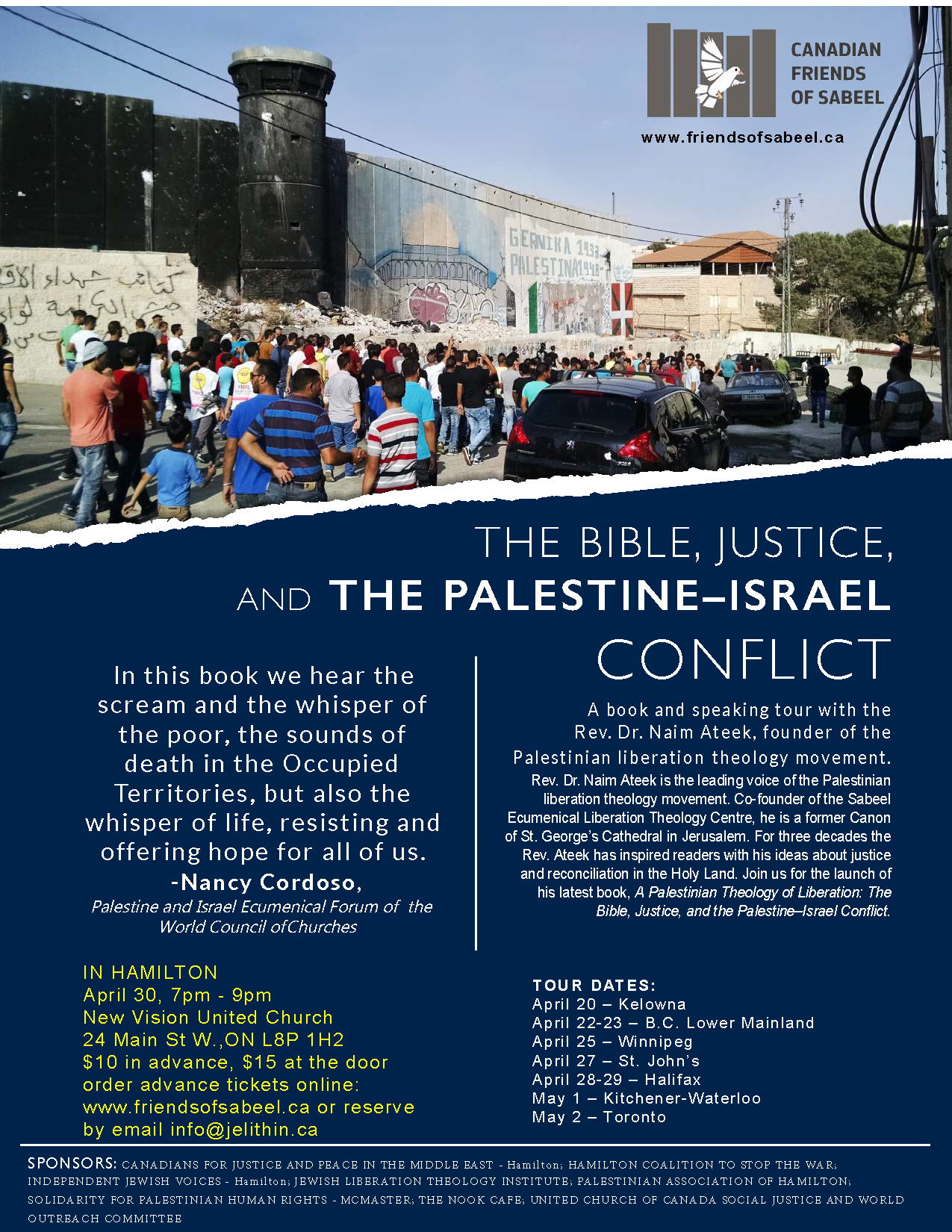 New Vision United Church is located across from Hamilton City Hall. The church is wheelchair accessible and next door to the HSR's MacNab Street Transit Terminal. There's plenty of paid parking behind City Hall. All are welcome.
Order your tickets now: info@jelithin.ca
Join the FB events page: https://www.facebook.com/events/539818306405120/