The Hamilton Coalition to Stop the War is pleased to present a unique panel on the challenges faced by the World Health Organization, and the need to defend multilateral UN organizations in the face of U.S. disengagement from international co-operation.
The panel will take place at the following date / time / and place:
Wednesday, August 26th
1 – 2:30 p.m. EDT
Zoom Registration: bit.ly/CounteringHostility
You can also use the full Zoom link to access the Registration:
https://zoom.us/meeting/register/tJAqd-mtrD8qGd0_bvkDdDkA2hoobjL8xzZQ
Registration is free, please register in order to access the event.
There are two official posters available, a standard poster, and an informational poster describing the panelists.
Standard poster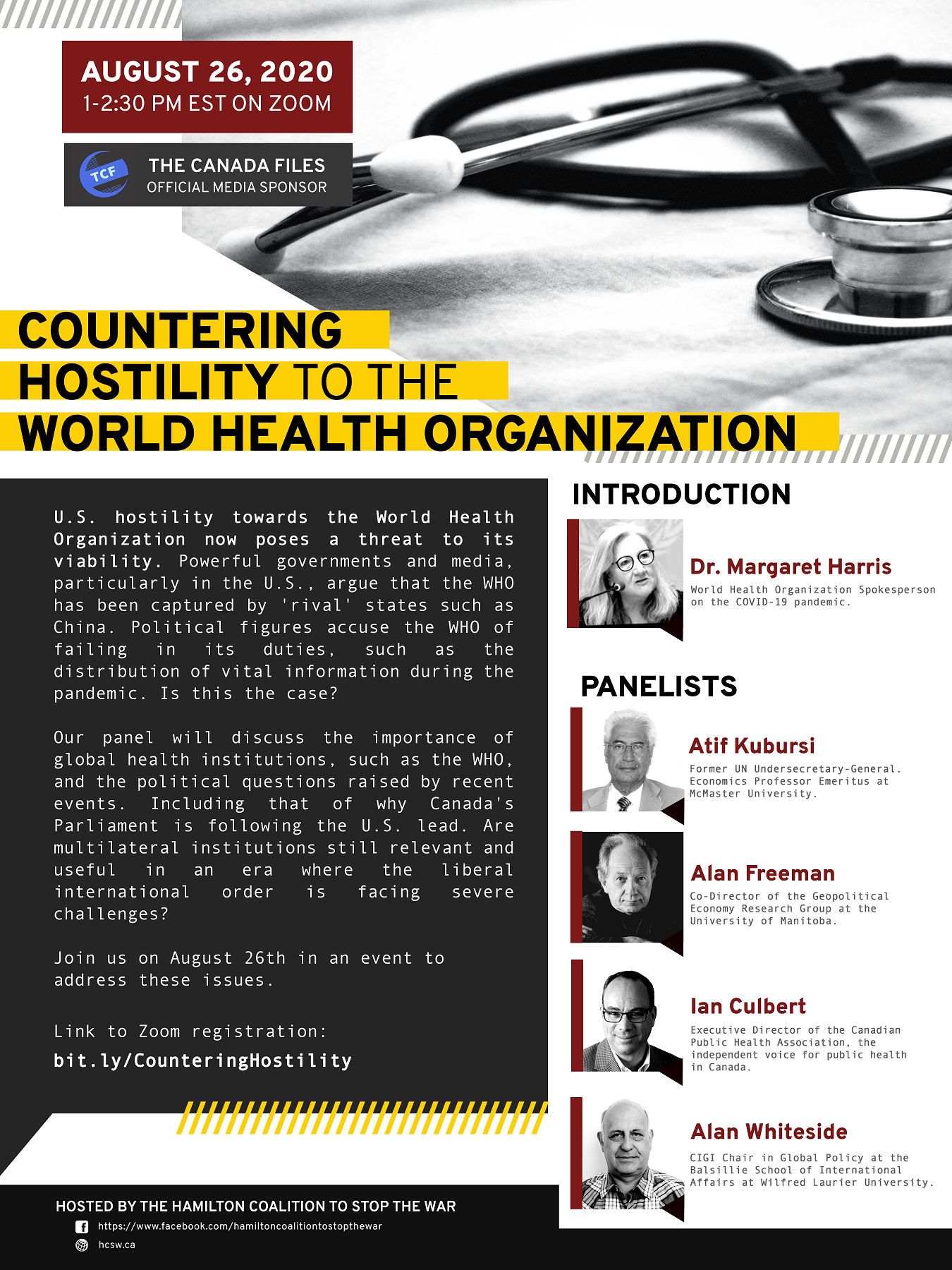 Informational Poster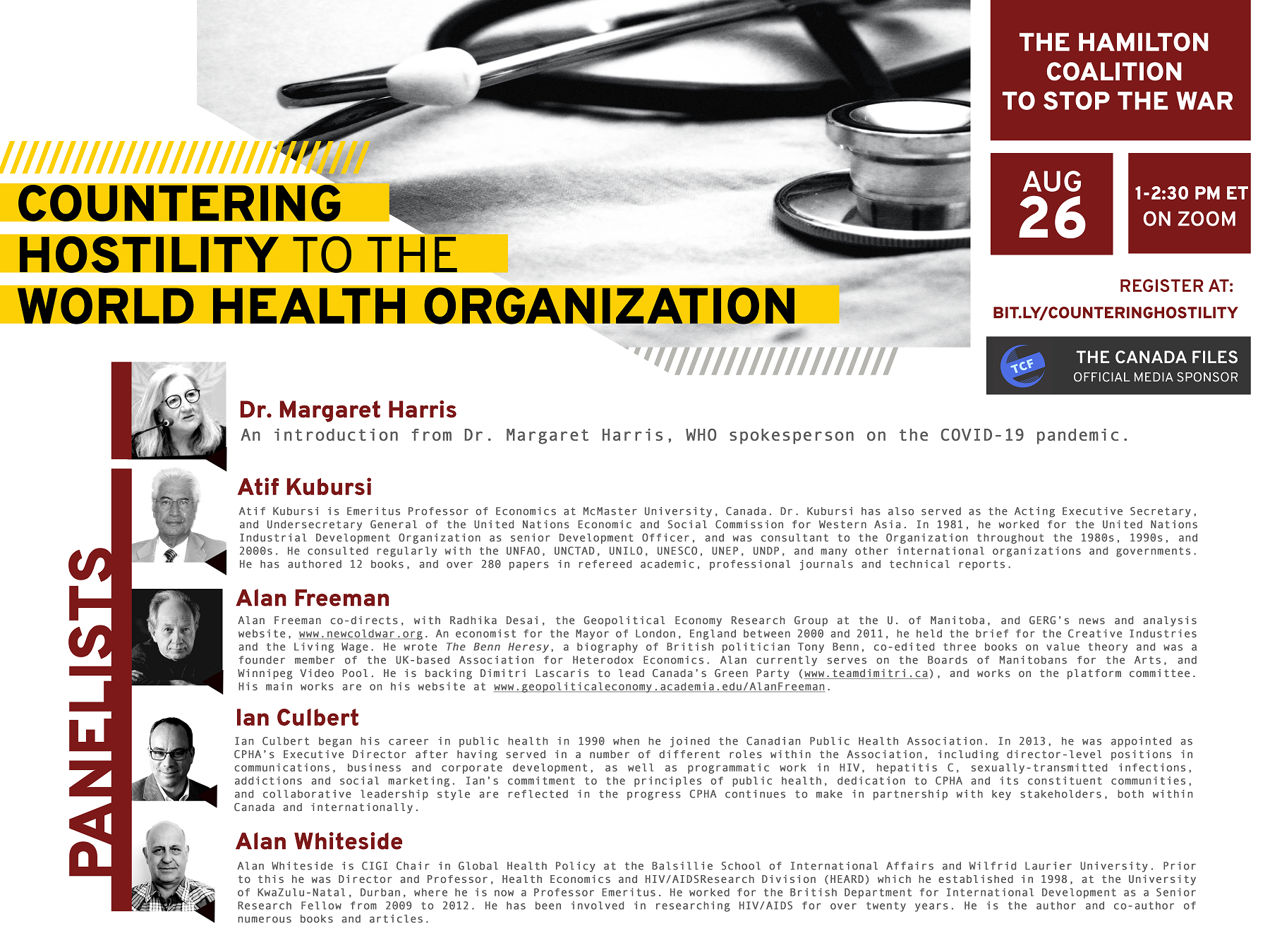 In order to reach us, you can e-mail us at: