Upcoming Events are always listed here:
Dimitri Lascaris national lecture tour!

---
EVENT: Making Peace with Russia – One Handshake at a Time
Toronto Event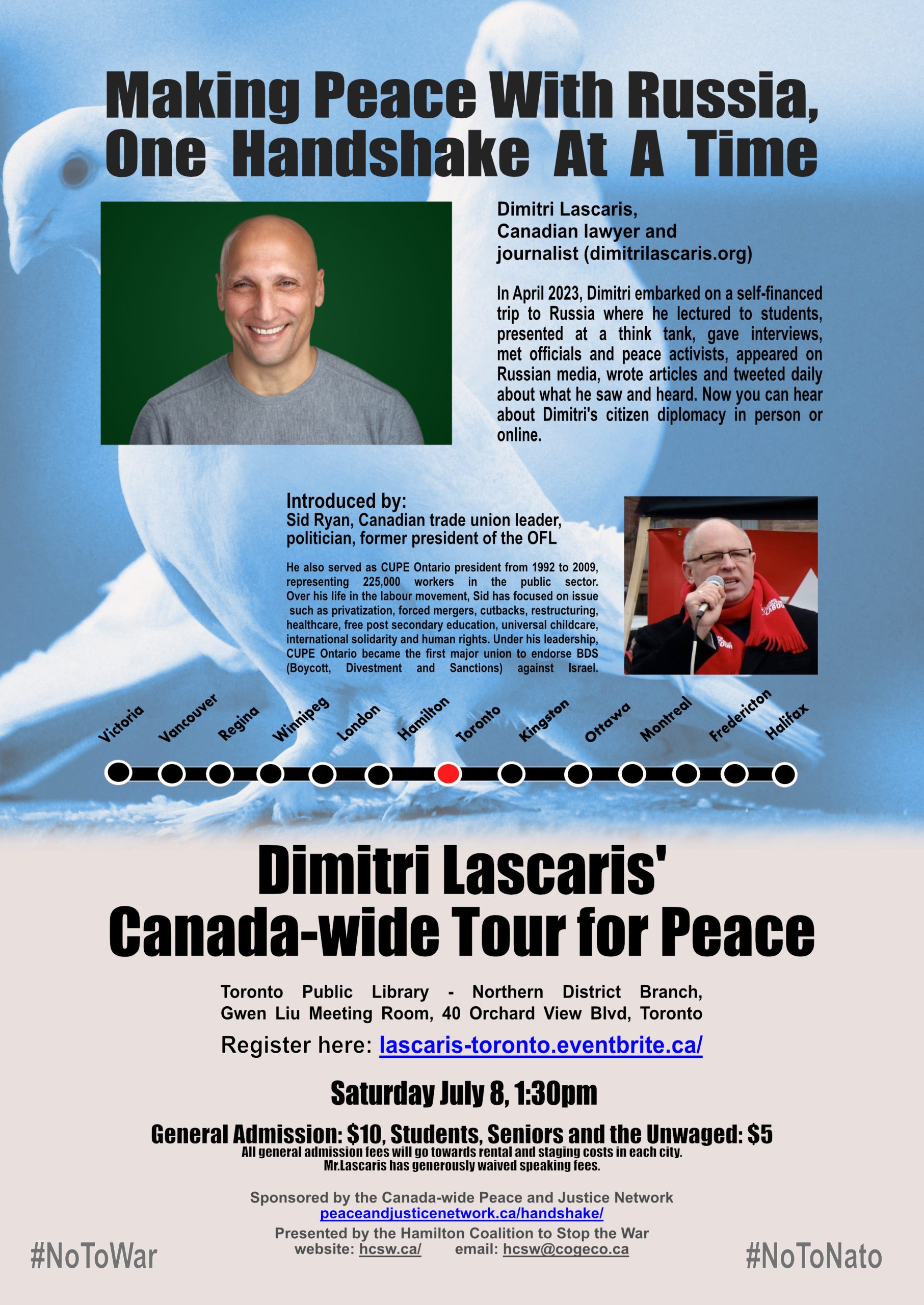 There is one final event in the tour: the Toronto reprise.
Download PDF:
Previous Information
The national itinerary is posted below.
<<<See After Itinerary for Hamilton info>>>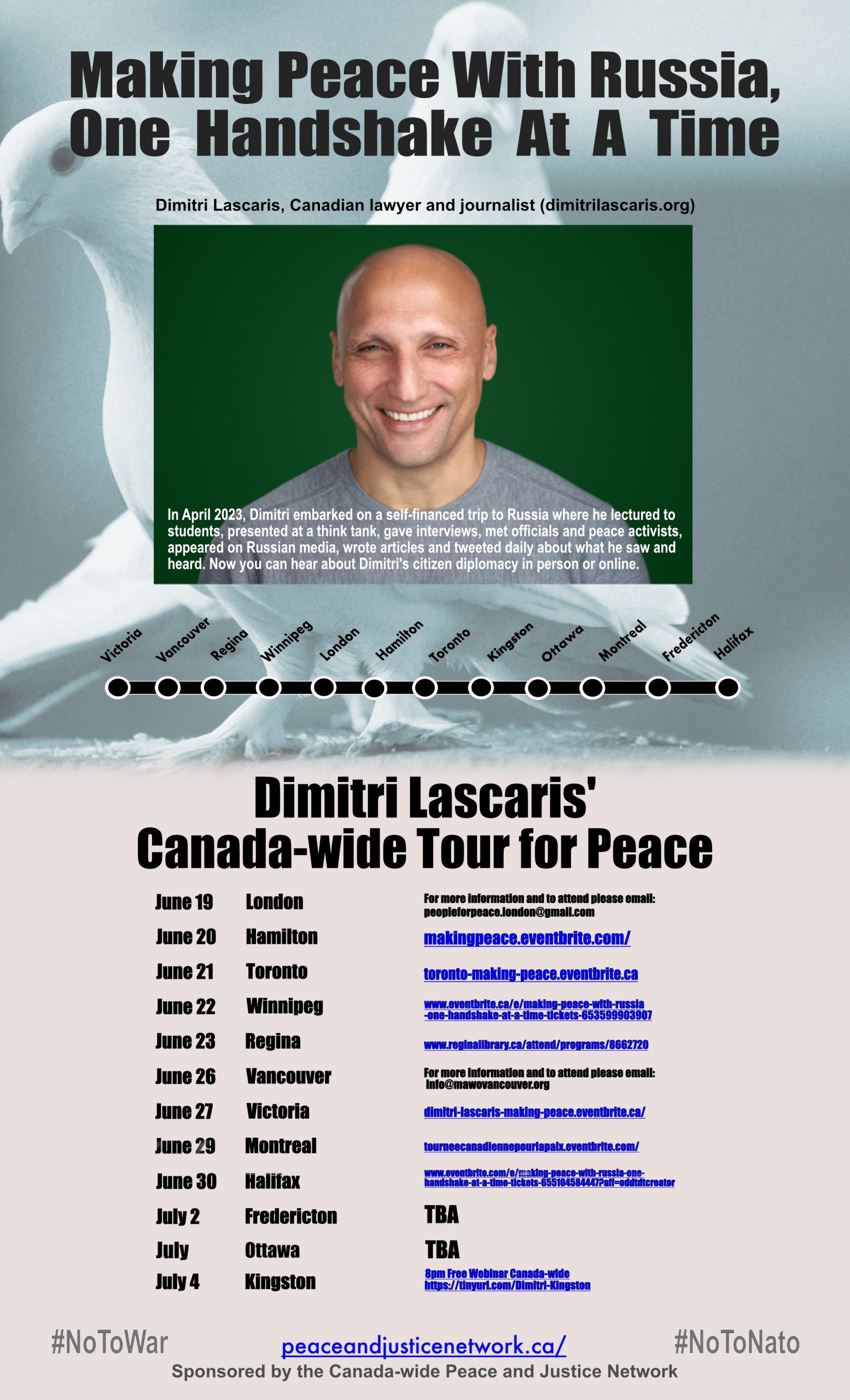 See also the itinerary posted on the Canada-wide Peace and Justice Network website:
Hamilton Info
Hamilton information is posted below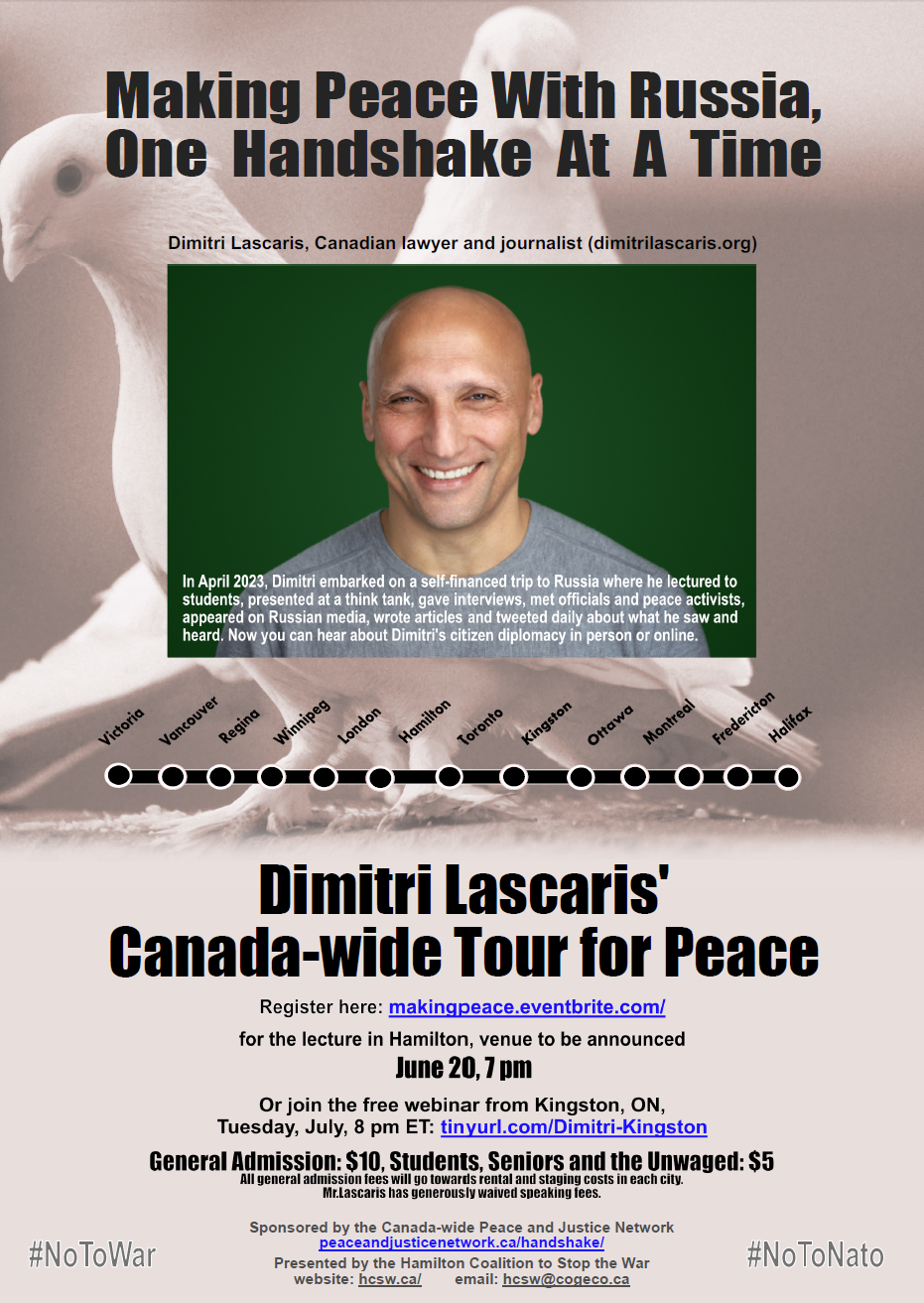 [Poster Link]
Most destinations have ticket sales, Hamilton's can be accessed below:
---
---
See also our recent e-mail sendouts:
You can subscribe to our e-mail list here:
Check this space later for more information!
Stay Tuned!
---
Facebook page for Hamilton Coalition to Stop the War:
https://www.facebook.com/hamiltoncoalitiontostopthewar/
---
All Current & Previous Events can be found in our events category:
http://hamiltoncoalitiontostopthewar.ca/category/events/