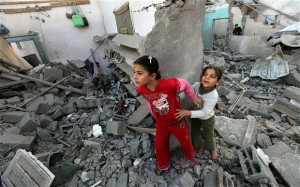 Peter Larson is one of the few Canadians to have visited Gaza since Israel's 50-day attack in 2014. Last November, he spent 4 days there, meeting educators, professors, school administrators, farmers, fishermen and university students. He saw destroyed houses and neighbourhoods, but he saw also signs of hope and optimism. He also learned what we can do to help them.
In an informative 50 min powerpoint presentation, Peter will share his observations and conclusions. A question and answer session will follow.
Come for dinner
Cost $25 incl. tax & tip
(drinks extra-reservations imperative)
MENU: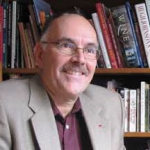 Pasta with creamy chicken spinach Parmesan
or
roasted vegetable sauce
plus
salad with choice of dressing,
fresh bread
and dessert made "in house"
or
Come later for the talk
Where: Homegrown Hamilton
27 King William St., Hamilton, ON;
When: Tuesday, May 10, 2016.
Dinner: 5:30 pm-6:30 pm
(reservations imperative)
$25
Talk: 7:30–8:30pm
(no charge-donations gratefully accepted)
(reservations recommended-limited seating)
Reservations: Barbara Burrows (barbaraburrows@cogeco.ca)
905 335 8803