Thanks to speaker, audiences for yesterday's Ajamu Baraka event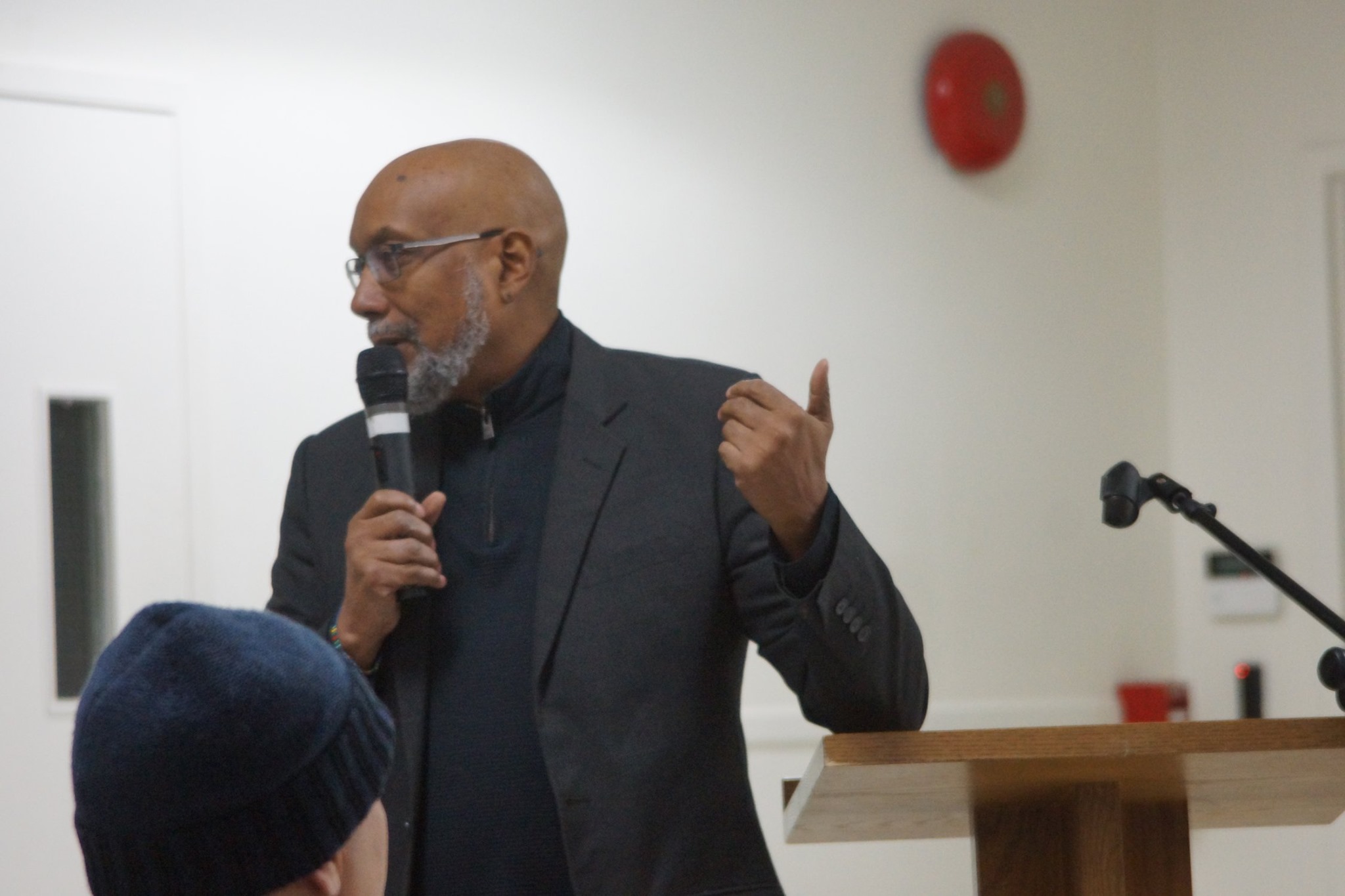 Surprise weather presents a challenge to audiences and speakers alike. Yesterday, the first major snowfall of the year nearly led to the cancellation of Ajamu Baraka's tour stop in Hamilton.
Fortunately, the tour organizers' assessment was that it remained possible to hold the event. Ajamu spoke yesterday to those enthusiastic participants who were able to arrive despite the snowy weather.
We in the Coalition executive would like to extend our thanks to those who came out, and made the event possible. The question period was very interesting, and could not have happened without you. We also extend our regrets to those who were not able to attend.
We will do everything possible to ensure that those who were affected by the inclement weather will still be able to experience the event. Audio and video recordings will be prepared, and this page will notify you upon their availability.
Brendan Stone
Co-Chair
Hamilton Coalition to Stop the War