The Hamilton Coalition To Stop The War is proud to sponsor the final speaker in our fall lecture series: VANESSA BEELEY.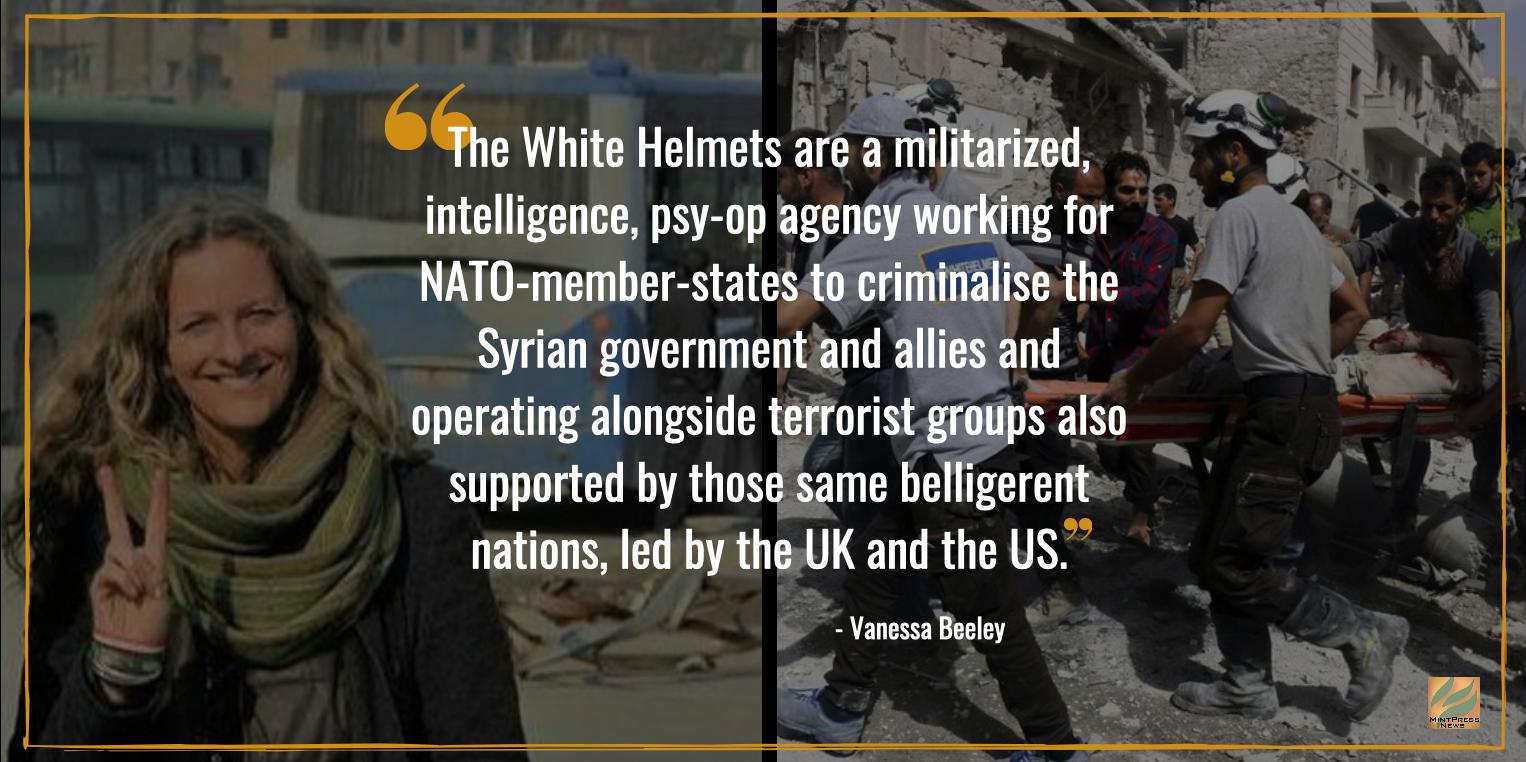 TUESDAY, DECEMBER 3, 7 PM

NEW VISION UNITED CHURCH, 24 MAIN ST. WEST, ACROSS FROM HAMILTON CITY HALL



LECTURE TITLE: "Canada's Dirty War Against Syria, the White Helmets and the Regime-Change-War Billionaires."




FREE ADMISSION, REFRESHMENTS
About the speaker
Vanessa Beeley is an independent journalist and photographer who has worked extensively in the Middle East – on the ground in Syria, Egypt, Egypt, Iraq, and Palestine, while also covering the conflict in Yemen since 2015. In 2017, Vanessa was a finalist for the presitigioius Martha Gellhorn Prize for Journalism which was won by the much-acclaimed Robert Parry that year. In 2018, Vanessa was named one of the 238 most respected journalists in the UK by the British National Council for the Training of Journalists. In 2019, Vanessa was among recipients of the Serena Shim Award for uncompromising integrity in journalism. Vanessa contributes regularly to Mint Press News, Russia Today, UK Column, The Last American Vagabond, Sputnik radio, 21st Century Wire, and many other independent media outlets. You can support her work at her Patreon account. https://www.patreon.com/vanessabeeley

About the venue
New Vision United Church is located at 24 Main Street West, across the street from Hamilton City Hall (behind which is located ample paid parking). The wheelchair-accessible church is also adjacent to the HSR's MacNab Street Transit Terminal.
Here's the event info: http://hamiltoncoalitiontostopthewar.ca/events/

and FB events page: https://www.facebook.com/events/1004042763272149/
NEW! Promotional material available for Vanessa Beeley tour.
You can share the flyers with your friends or print them for posting.