NO WAR ON IRAN!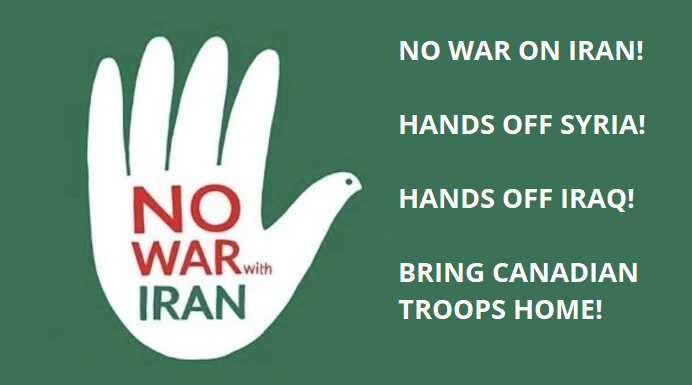 Saturday, January 11th
1:00 P.M.
In front of the Federal Building
55 Bay Street North, Hamilton
The US assassinations of Iranian Lt-Gen. Qasem Soleimani and Iraqi Commander Mohandus were flagrantly illegal and reprehensible actions which bring the entire world closer to war. Unfortunately, Trudeau's new foreign minister, F-P Champagne, could not bring himself to criticize the murderous US breach of international law. Thousands of demonstrators in Canada and the US, however, have already taken to the streets to demand "No War on Iran!"
One result of the assassinations was the Iraqi Parliament's call for all foreign forces to leave Iraq. The government of Canada has about 200 soldiers serving in Iraq. It's time to respect the wishes of the elected representatives of the Iraqi people and "Bring Canadian Troops Home!"
Finally, the Trudeau government is part and parcel of the US Coalition in Syria and Iraq, supposedly to fight ISIS. Actually, this coalition, consisting of NATO countries and Arab monarchies, supported ISIS and Al Qaeda and was responsible for destabilizing the two countries, the deaths of hundreds of thousands of people, and turning millions of its citizens into refugees. We say to them: "Hands off Syria! Hands off Iraq!"
Join the international day of demonstrations, Saturday, January 11, 1 pm, in front of the Federal Building, 55 Bay Street North, Hamilton.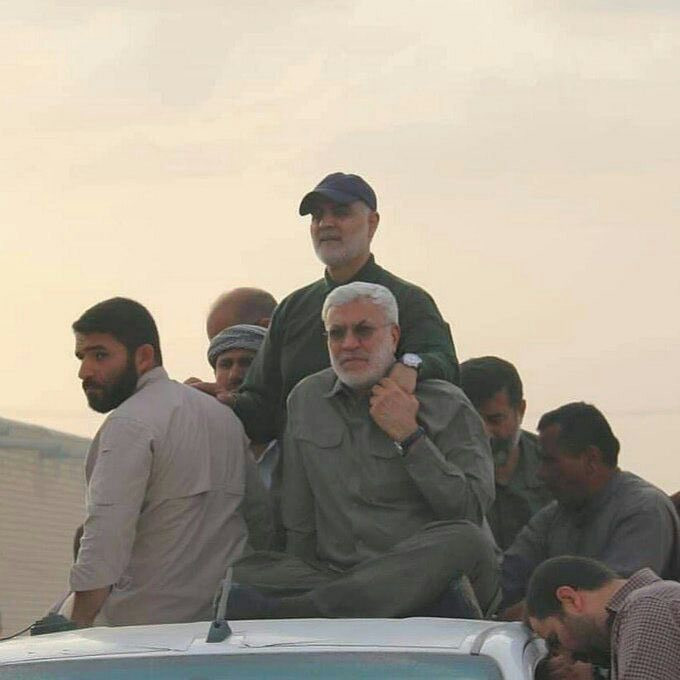 NO WAR ON IRAN!
HANDS OFF SYRIA! HANDS OFF IRAQ!
BRING CANADIAN TROOPS HOME!
sponsored by:
Hamilton Coalition To Stop The War