She's back from Syria!
Hamilton is the first stop on Eva Bartlett's Central Canadian Tour…
Please distribute widely! Colour poster below!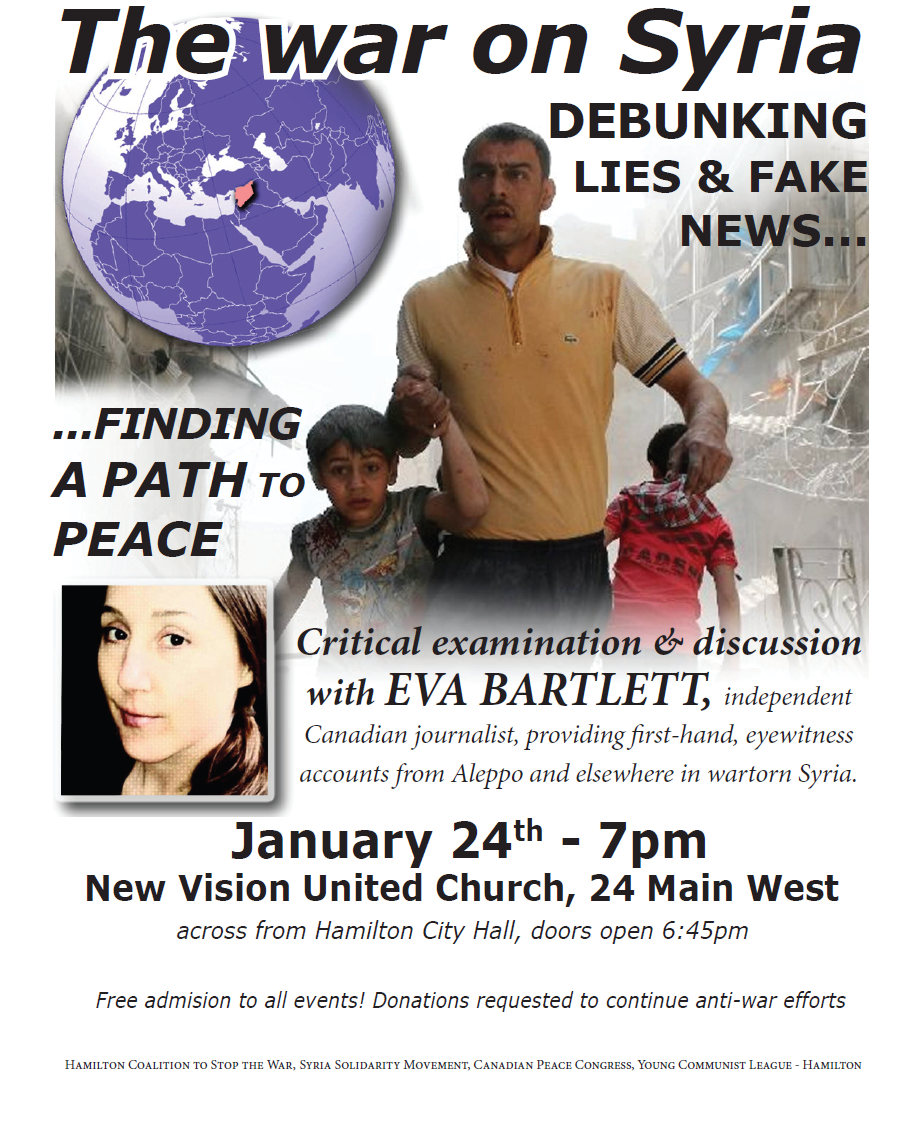 Remind yourself via the Facebook events page:
This is your chance to get an eyewitness account from Aleppo and other areas of the conflict, from a citizen journalist determined to combat #FakeNews propaganda that has been fed to us for so long.
Tuesday, January 24, 7 pm, New Vision United Church, 24 Main Street West, Hamilton, L8P 1H2

Stay tuned for any updated information about McMaster's Event!
Free admission! There will be a voluntary offering requested to support Syrian anti-war organizing…
How to get there…

New Vision United Church is wheelchair accessible. Paid parking is available at Hamilton City Hall as well as directly behind the church in a lot off James Street South. The church is adjacent to the HSR's MacNab Street Bus Terminal.
She's on the radio!
https://soundcloud.com/user-601641053/eva-bartlett-vs-war-propaganda