Catch Gowans' free public lecture in Hamilton, part of his Southern Ontario tour!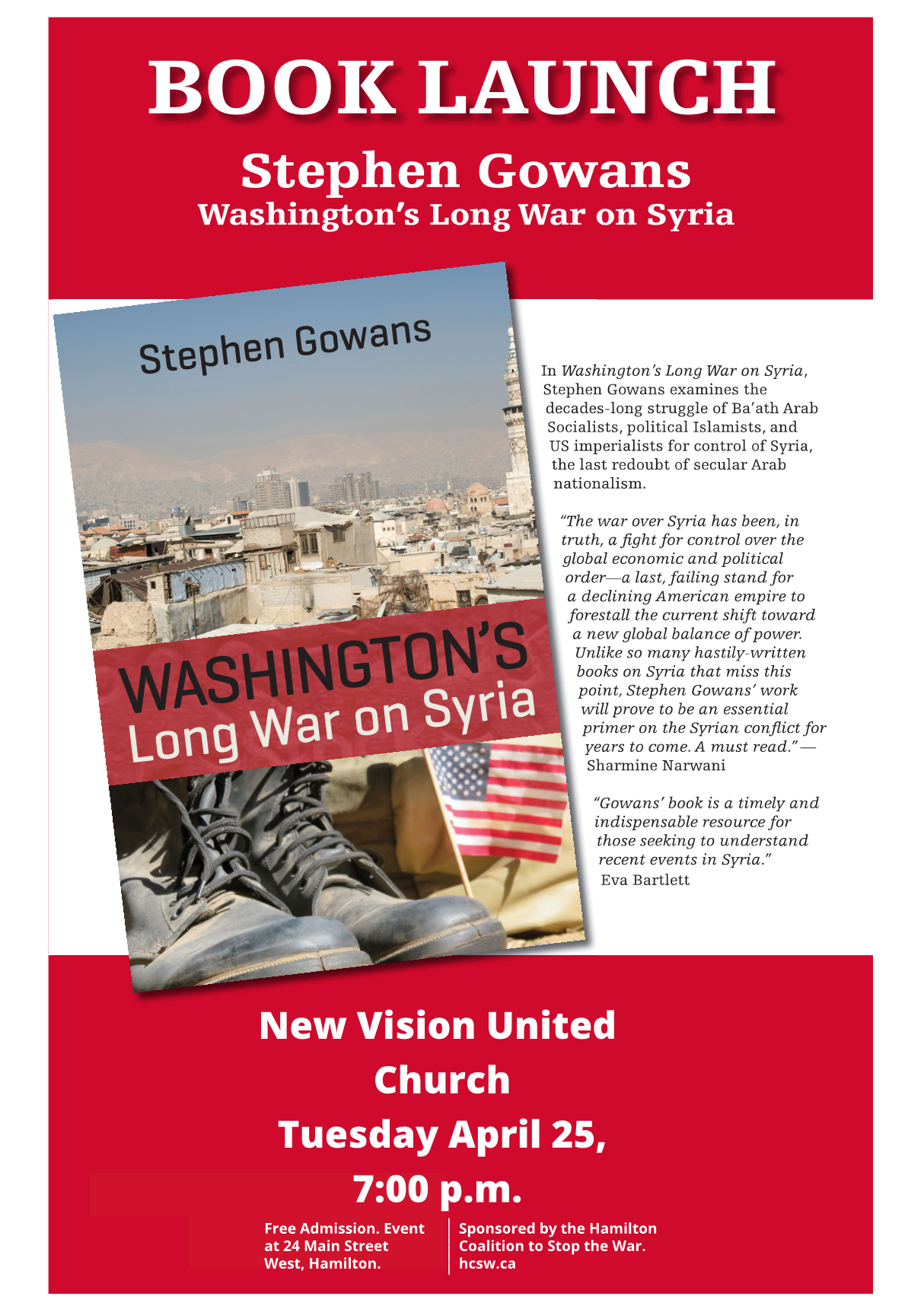 The definitive new book by Stephen Gowans on the Syrian conflict is coming to Hamilton!
In "Washington's Long War on Syria," Stephen Gowans examines the decades-long struggle of Ba'ath Arab Socialists, political Islamists, and US imperialists for control of Syria, the last redoubt of secular Arab nationalism.
New Vision United Church is located diagonally across from Hamilton City Hall at 24 Main Street West, Hamilton L8P 1H2. There is ample paid parking behind Hamilton City Hall and behind the church in a lot off James Street South. The church, which is wheelchair accessible, is also directly adjacent to the HSR's MacNab Street bus terminal.
Doors open 6:45 pm.  Gowans' lecture will be followed by a Q&A and book signing. The book sells for $25.
FREE ADMISSION, all ages welcome.