On Friday, November 9th, members of the Hamilton Coalition to Stop the War will be holding an information picket outside the CBC offices during the James St. North "Art Crawl."
This informational picket will challenge the CBC's unrelentingly favourable coverage of the Syrian White Helmets, in particular their resettlement in Canada by the Trudeau government.
Unbeknownst to many, "White Helmets" routinely appear in public in Syria alongside the terrorist groups in which they are embedded, primarily Al Qaeda.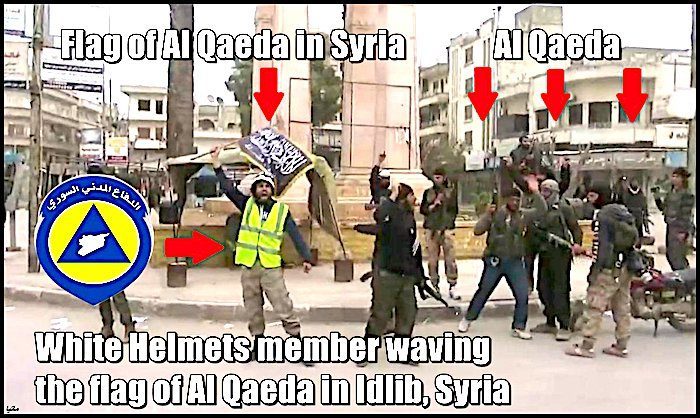 Picket Info:
where:
CBC Hamilton, 118 James Street North
when: this Friday, November 9, 7 to 8:30 pm during the monthly Art Crawl
special instructions: Rain showers predicted. Please dress appropriately
Below are front / back images of the leaflet we will be handing out:
You can download a PDF copy of the leaflet HERE
You can find the Facebook event page below:
https://www.facebook.com/events/2092734090747138/
Further information will be posted as it becomes available.