Eva Bartlett has been reporting on the attempted U.S. coup in Venezuela, and is coming to Hamilton to present on it!
Eva Bartlett reports on Venezuela in Hamilton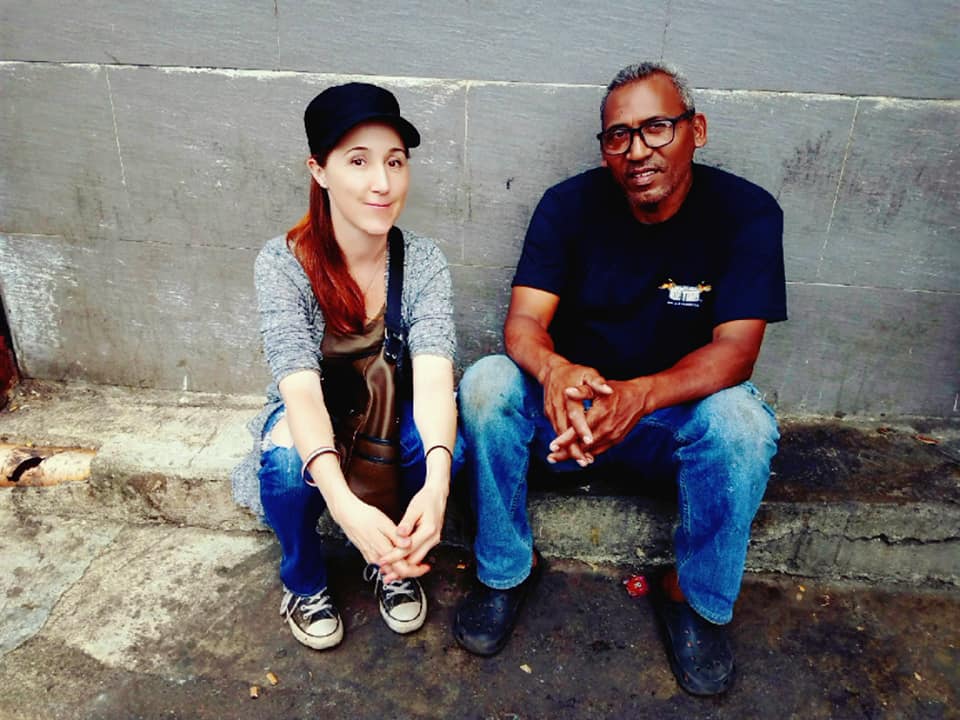 Monday, April 29, 2019 at 7 PM – 9:30 PM
New Vision United Church, 24 Main West, Hamilton L8P 1H2
We are pleased to provide Eva Karene Bartlett a forum in which to present her eyewitness account of the attempted US coup d'etat in Venezuela and the resistance to it by the vast majority of Venezuelans.
Eva Bartlett is a fearless, independent, Canadian, investigative reporter who covered the Israeli attack on Gaza in 2014 and the western proxy war on Syria.
She has just spent a month in Venezuela in the streets and barrios of Caracas, covering pro and anti-government rallies, experiencing electrical blackouts, and talking to ordinary Venezuelans (as in the photo above).
New Vision United Church is located across the street from Hamilton City Hall (where there is ample paid parking) and adjacent to the MacNab Street Transit Terminal. The church is wheelchair accessible.
FREE ADMISSION. We will pass the hat to cover expenses.
Refreshments will be provided.