A Hamilton exclusive – One Week Today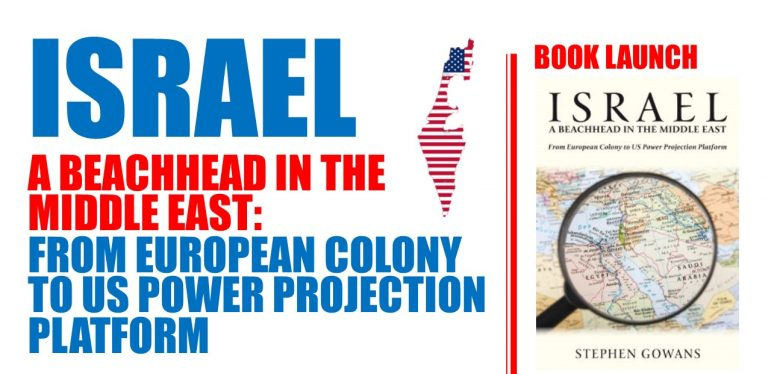 Why does Israel exist? Some people think that Israel calls the shots in U.S. foreign policy. After all, the Israel lobby has a lot of influence, doesn't it?
But if you look at Israel's history, you can see that its backers have acted in their own interests. First the British, then the French, then the American government chose to back Israel. Why?
Stephen Gowans lays out very clearly what Israel does for the U.S., just as it was earlier established to help the British. Israel exists in order to suppress Arab nationalism – what that means is that Israel and the U.S. work to prevent the emergence of Arab governments that allocate oil resources in their own interest.
From Egypt to Syria and Iraq, and also Iran, Israel acts as a point of power projection in the Middle East, from which nuclear reactors can be targeted and destroyed, scientists assassinated, and governments toppled. Israel can also be understood as part of a larger network of control in the Middle East, featuring other vassal states such as Saudi Arabia (itself in a quiet alliance with Israel).
Join Stephen Gowans on Monday, October 28 for the most lucid and cogent explanation of Israel's role in the Middle East ever produced in Canada. Stephen will be available to answer questions, and autograph copies of his book.
Monday, October 28
7:00 p.m.
New Vision United Church
24 Main Street West