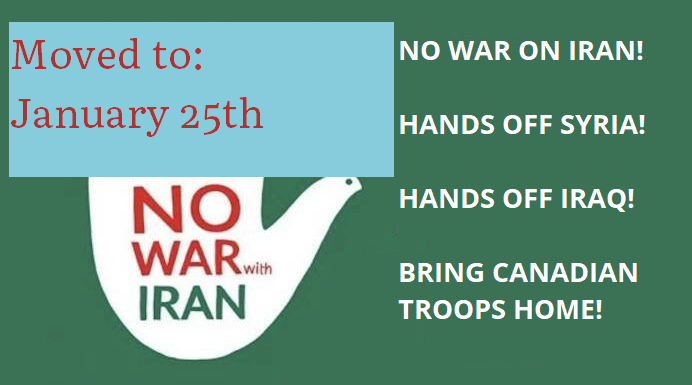 Due to the temporary averting of the crisis precipitated by the U.S. assassination of Iranian Lt. Gen. Qasem Soleimani, we are postponing the demonstration scheduled for this Saturday to concide with the Global Day of Protest on Saturday, January 25th.
Millions of people around the world will be taking to the streets at that time to demand that the USA and its NATO allies (including Canada) get its troops out of the Middle East. Please join us then.
SATURDAY, JANUARY 25, 2020, 1 PM
FEDERAL BUILDING, 55 BAY STREET NORTH
[IF SNOW DAY, SUNDAY, JANUARY 26, 1 PM, FEDERAL BUILDING]
Sponsored by the Hamilton Coalition to Stop the War and the Palestinian Association of Hamilton.