This Taylor Report interview with Zafar Bangash discusses the ongoing consequences in Iraq and elsewhere resulting from the U.S. assassination of Iranian Gen. Soleimani.
Neo-colonial power coming to an end in West Asia
January 27th, 2020
Featured Guest: ZAFAR BANGASH, Crescent International, writer/commentator.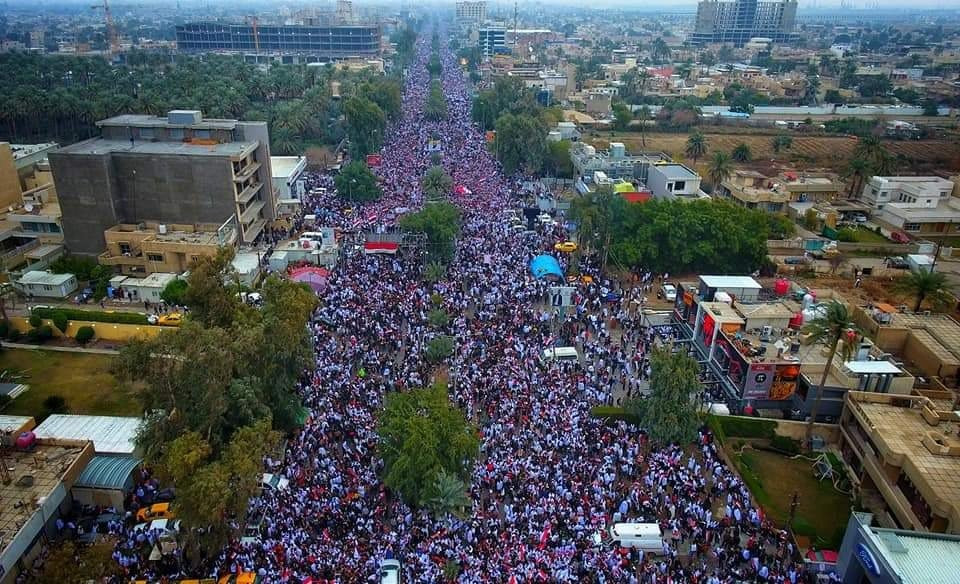 On Soundcloud:
Audio File:
https://tinyurl.com/NeoColonialPowerEnding
Description (37 minutes):
Phil and Zafar discuss the largest demonstration in recent Iraqi history that occurred Saturday.
If you listened to Canadian news, you might think that 'hundreds' attended, as 'reported' by CP24. Iran's Press TV, however, covered the demonstration live with helicopters. And the numbers were over a million. The column of protestors was eight kilometres long before they had even finished massing. The demands of the demonstrators included that foreign forces leave Iraq. And the Iraqi Prime-Minister formally asked the US to withdraw its troops.
Why is the US refusing to leave? The Iraqi PM reported that he had traveled to China to sign an agreement for infrastructure projects. In the Iraqi Parliament, the PM also revealed that the US threatened the country and him personally if he didn't cancel the agreement.
It also appears as if things are deteriorating for the empire on multiple fronts. In Afghanistan, the US may be close to signing an agreement with the Taliban to quit the country. The US/NATO/Saudi-backed proxy fighters are steadily losing ground in Syria's Idlib province. Turkey is moving its proxy fighters to Libya and Afghanistan. Houthi fighters in Yemen have extended their reach to Aden in the South, and to the Eastern shores of Yemen.