Yes – it's real.
On May 20, an all-star panel discusses the latest in the Meng Wanzhou case. In addition, how the case relates to anti-China propaganda and the rise in anti-Asian racism will be explored.
You don't want to miss this awesome event, and our first event expressly on Youtube! Visit Cyrus Jannsen's channel on May 20.
---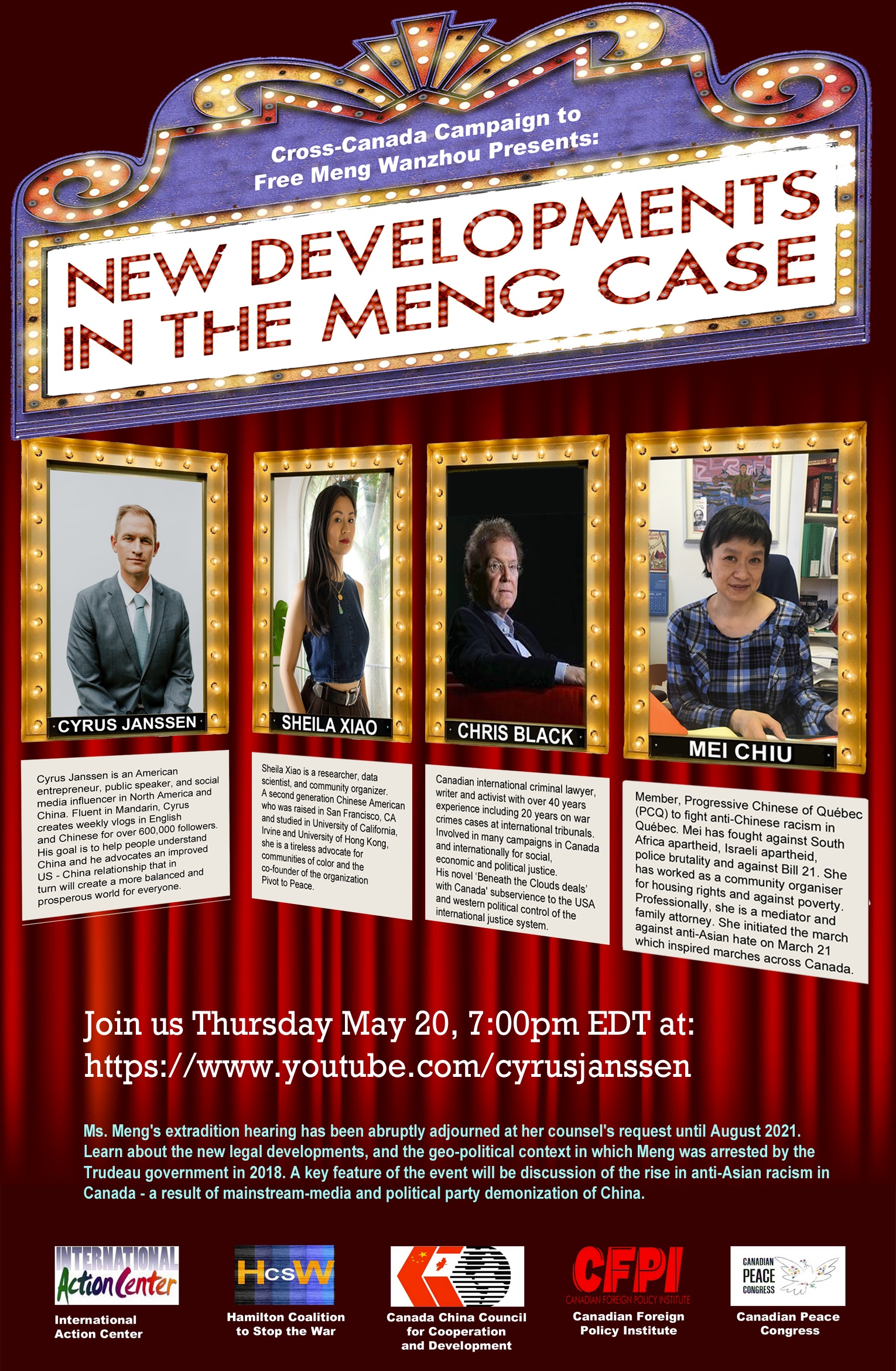 You can join the event on the 20th by going to Cyrus Janssen's Youtube page:
The event will open at 7:00 p.m. EDT on May 20 for anyone on Youtube.
See you there!
Contact Us with any questions.