PICKET MP FILOMENA TASSI'S OFFICE!
NO NEW FIGHTER JETS!
NO NEW WARSHIPS!
NOT TO NATO!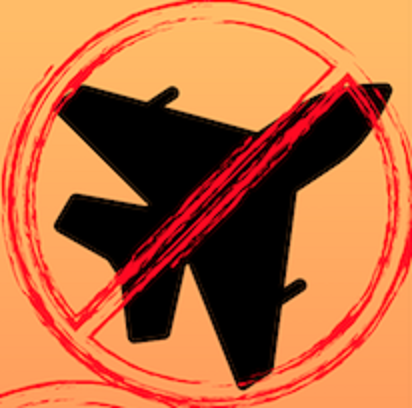 November 22 marks the date on which the Canadian Parliament reconvenes. In its coming session, Parliament is set to buy new fighter jets (sticker price $19b. [lifetime cost $77b.]) and new warships (sticker price $82b. [lifetime cost $286b.]) These largest procurements in Canadian history effectively mean that Canada won't be able to afford the costs to transform to a green economy or adequately fund social programs, infrastructure renewal, or restitution to native peoples.
Nov. 22 will mark the beginning of a week of cross-Canada protests against the proposed procurements of these new weapons, which are NOT designed to protect the territory of Canada, but rather to carry out Canada's commitment under NATO to wage aggressive wars on other countries.
We say: NO NEW FIGHTER JETS! NO NEW WARSHIPS! NO TO NATO!
Join us on Monday, November 22, at 11 am
             at 1686 Main Street West, Hamilton, L8S 082
Tell Minister of Procurements, Filomena Tassi, NOT to sign the cheques!
Organized by the Hamilton Coalition To Stop The War
website: hcsw.ca       contact: hcsw@cogeco.ca or call Ken at 905-383-7693
for more info: nofighterjets.ca
free parking nearby | The minister's office is also served by numerous HSR buses.
(Masking and social distancing will be observed during this outdoor event.)
A leaflet optimized for 2-per-page printing is available, below:
leaflet no fighter jets nov 22 21 v4