Support "Your Views Matter" petition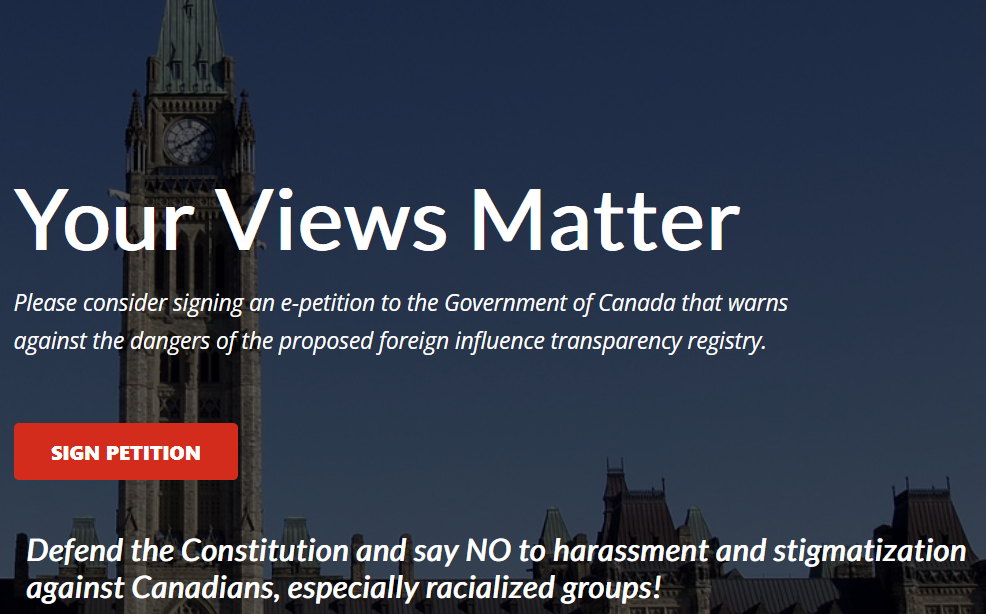 The "foreign agents registry" plan divides Canadians and undermines democracy.
Canada should join the majority of the world's states in promoting diplomacy and the charter of the United Nations.
You can listen to the commentary below.
Taylor Report Commentary (23 minutes):
Sign the petition!
Link below.