Now you can be a part of a free lecture coming to Hamilton, about  "Economic warfare and threats of annihilation vs North Korea"
International lawyer Christopher C. Black and McMaster Professor Emeritus Atif Kubursi will share their expertise on the harm of sanctions, the legality of threats to destroy countries, and the danger of an enormous catastrophe occurring in Korea or beyond.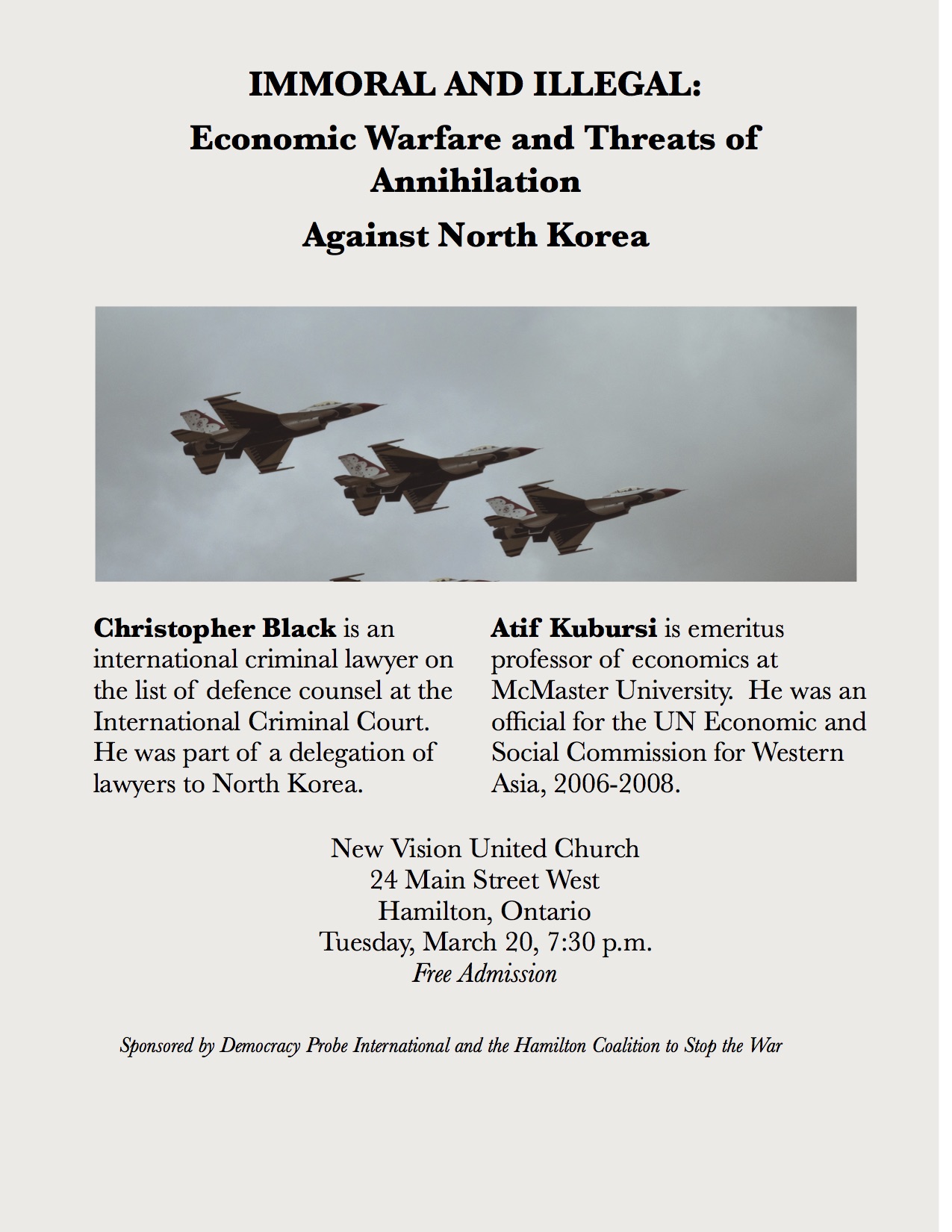 New Vision United Church is located across from Hamilton City Hall. The church is wheelchair accessible and adjacent to the HSR's MacNab Street Transit Terminal. There's plenty of paid parking behind Hamilton City Hall. All are welcome.

You can access the event Facebook page here: