Are you looking for flyers to hand out to friends, or maybe a poster to put up at a public location?
The printable black & white materials are available below. You can click on the item to receive the original copy.
You can also get the event information page by clicking on the link below.
Black and White Printable Flyer: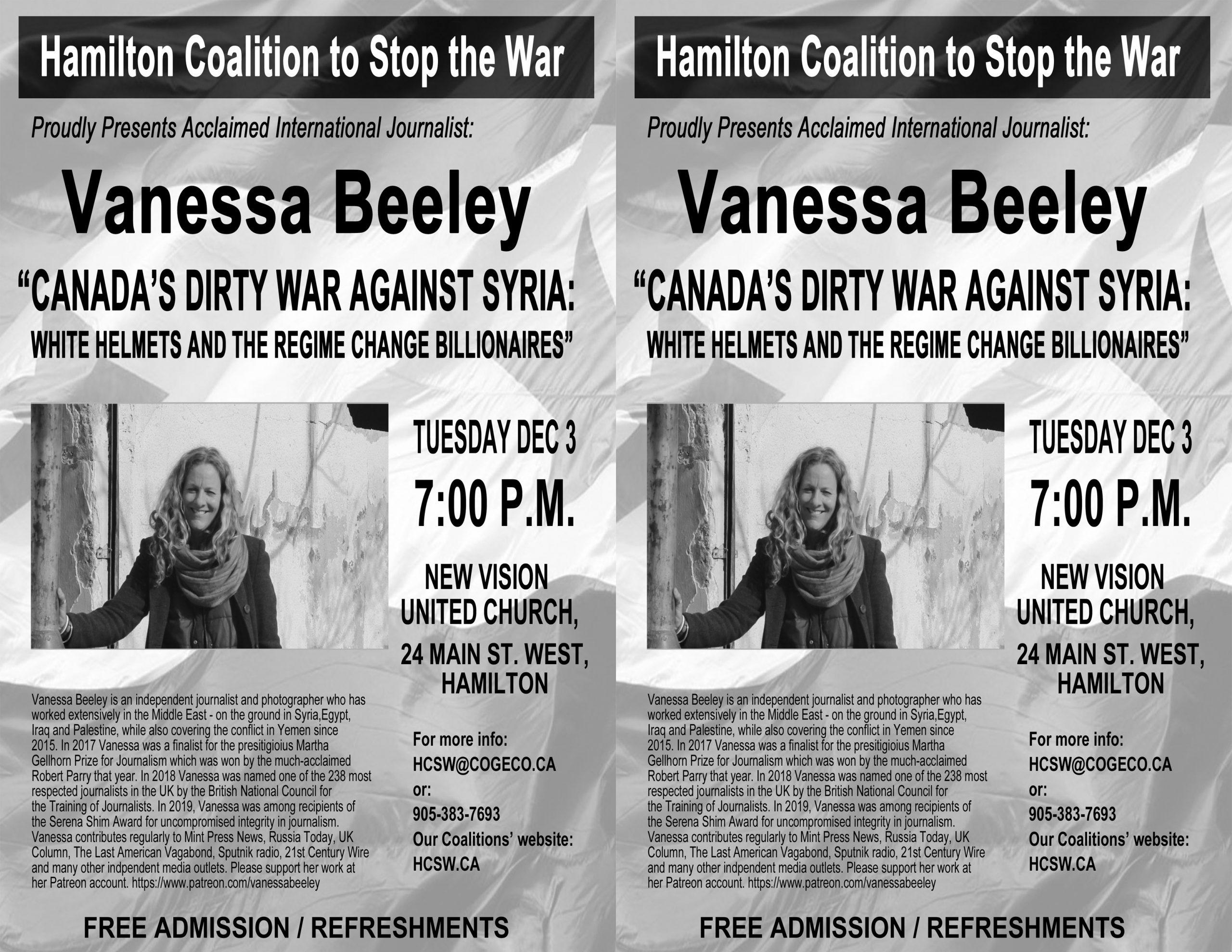 There is also a PDF full-page poster of the leaflet above:
Finally, there is an audio blurb from the Unusual Sources radio program:
Radio mention of Vanessa Beeley lecture