The following Taylor Report commentary concerns the U.S. withdrawal from Afghanistan, and how more than 100,000 people were evacuated thanks to an agreement between the U.S. military and the Taliban.
The truth hurts:

U.S. and local partners departed with help from Taliban
September 6th, 2021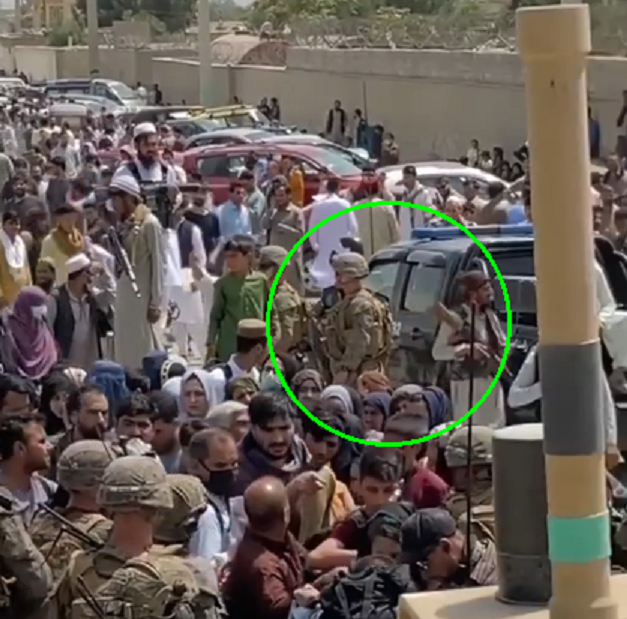 The above image from a video posted to Instagram shows Taliban and U.S. troops operating in close proximity.
Audio File:
Description (12 minutes):
Biden reported that 117,000 people were airlifted from Kabul in the rout of the US from Afghanistan. But the US has frozen the funds of the new Afghan government in order for the Taliban to "prove itself." Clearly, the US still has aims to meddle in Afghanistan, despite laying waste to the country for twenty years.
The Western media had focused so much on the dramatic, disorderly and speedy withdrawal of NATO forces that it failed to report that the USA worked with the Taliban on the ground in Kabul to effect the airlift. It also missed the fact that neighbouring countries such as Russia, China, and Iran helped effect the smooth transfer of power in Kabul, thus avoiding a civil-war.
The US and its NATO partners [including Canada] need to change their conduct and start cooperating with the international community, instead of acting unilaterally and illegally to impose their will on the countries of Central Asia.
See Also: